Craig Shoemaker Knows the Power of a Good Laugh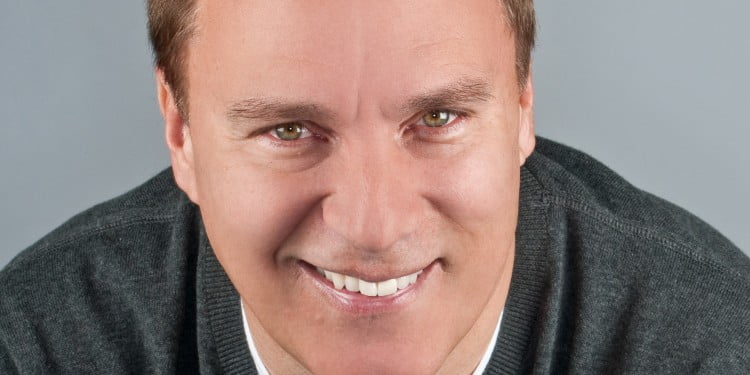 Veteran comedian Craig Shoemaker is no stranger to the Inland Empire, having appeared in comedy clubs in the area several times over many years. He may have garnered hundreds of locals fans by making them laugh, but it may be a surprise that he is just as spiritual as he is funny.
Whether you are familiar with Shoemaker through his numerous cable comedy specials or have followed his stand up career for decades, you may know him as his on stage alter ego, "The Lovemaster." But what his fans may not know is that the moniker doesn't exactly fit the man.
"The LoveMaster is a myth," Shoemaker said during a recent interview. "It's still very much a part of my act, but that's what's so funny about my act. If you pigeonhole anyone, especially comedians, they see the guy as just that and then he can't do the family stuff. I don't believe in any pigeonholing. I write a children's book and then come out with an R-Rated pot movie. Creativity really has no limits."
Though his stand up routine may have a fair amount of adult material, if you know anything about Shoemaker off stage, it's difficult to imagine him not discussing his family in his act. A happily married father of four, Shoemaker finds time to voice several animated series, including "Cloudy with the Chance of Meatballs," and writes children's books in his spare time.
For his grown up fans, Shoemaker has headlined in comedy clubs all over the country, appeared on television shows including NBC's "Parks and Recreation" and the daytime hit, "Bold and the Beautiful." Shoemaker even wrote and produced the marijuana-themed comedy film, "Totally Baked," which became a cult hit for Universal Studios.
Despite his tremendous professional success, Shoemaker is planning to retire from comedy at the end of the year in order to lend all of his time and effort to his real passion; promoting laughter as a form of healing.
Feeling helpless as he watched his best friend battle brain cancer, Shoemaker wanted to lift his spirits by making him laugh; ultimately seeing how a change in mood can bolster an immune system.
"I understand that I have to spread the awareness of the power of laughter," Shoemaker said. "We shouldn't go to these drug companies when we have the answers right inside of us. It oxygenates your body and it relieves stress. So, I have a very clear understanding that that is what I'm supposed to be doing."
Shoemaker's company, Laughter Heals Productions, has produced a documentary, published two books, released DVDs and is planning retreats and seminars; all to promote the healing powers of laughter for the body, mind and soul.
Whether it is spreading awareness of the power of laughter or simply taking the stage and making people laugh, it seems Shoemaker was always meant to share a little bit of himself with his audience.
"I am one of the few storytellers left in the comedy world," he said. "I take you through true stories of my life and people in the audience are either saying I've been through that or I never want to go through that again. They identify with the things that have happened to me and my creative outlook on life."
Craig Shoemaker
Appearing at Aces Comedy Club, Murrieta
August 8 and 9