Comedian Johnny Sanchez Puts the Fun in Funny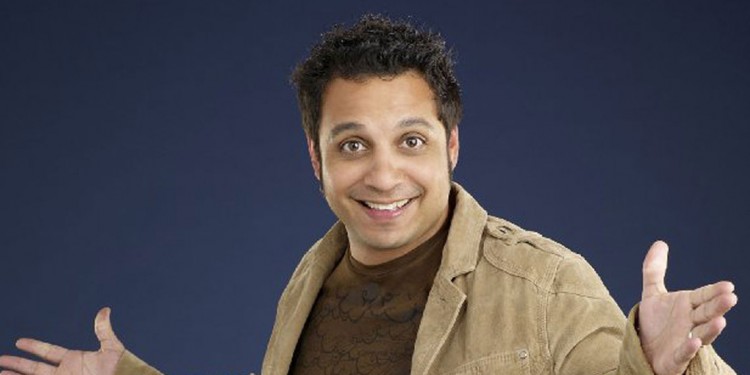 That might be one of my worst article titles so far, it's not my strong suit, but Comedian Johnny Sanchez is still one of the best; having a unique and comforting ability to make a personal connection with every member of his crowd.
"I'm a storyteller-style stand up, so I create visuals and original characters throughout my act and what makes me unique is my ability to connect with the audience," Sanchez said. "I feel we're all vested in the show together. I want them to have a great time and I want to do the same, as well, so it's all about having fun."
A veteran in the business, Sanchez has performed on some of the most prestigious shows in stand up comedy, including "Mad TV," "The Late Late Show," "Comics Unleashed," and "Lopez Tonight," as well as have his own comedy specials on Comedy Central and Showtime. Your kids may even be familiar with Sanchez's work, having provided the voice of Lombardo in the popular "Happy Feet" family films. Sanchez is currently writing and developing projects he hopes will be on television in the near future.
Although he does have the ability to assume the persona of any one of his characters, the guy we will see at the Comedy Club at Pechanga this weekend is just Sanchez himself.
"That's pretty much me on stage up there, just maybe a little more enthused," he said. "I'm just that guy who everyone knows. After shows, I always get people saying I remind them of a friend or family member. And that's all races. I'm that guy that you can sit and have a drink with after the show."
A Latino American, Sanchez does pull some of his material from his personal experiences, but his act is for everyone.
"I also have very unique takes on ethnic humor," he said. "I find some of the smallest intricacies in people and cultures and bring them to life and, not to mention, everyday life experiences that everyone can relate to."
And he isn't one of those comedians you have to dread when they start walking around the room.
"I do like to do crowd work, but in a fun way, and never to demean or belittle the audience members, unless they ask for it," Sanchez said. "So, come on out, Temecula. I guarantee you will have a super blast on Super Bowl weekend!"
As you are making plans for the big game weekend, how about having some laughs with your linebackers? (Ouch. That was just as bad as the title.)