Comedian Nick Swardson Headlines at Pechanga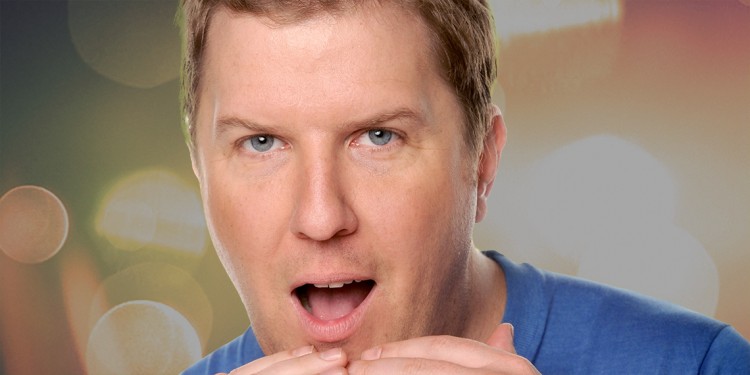 Something tells me that I'm about ten years older than the core audience of comedian and actor, Nick Swardson, but he definitely wins the award for the most references to flatulence in one interview. When Swardson comes to the Pechanga Theater this Saturday, he assures his audience that the subject matter will be much of the same so his loyal fans should be satisfied with what they see.
"I talk about drinking, farting, diarrhea. There won't be any curveballs," Swardson said during a recent phone interview. "I'm not going to get political on this leg [of the tour]. It's just super fun and about hanging out with me. Like, I'll talk about drunk chicks and stuff. It is a whole new set, but it's the same kind of stuff because that's just what I know."
His material is obviously working because Swardson has been a staple on the comedy and entertainment scene for two decades.
He has appeared in numerous films, many with actor / comedian Adam Sandler, including "I Now Pronounce You Chuck and Larry," "Grown Ups 2," and "Jack and Jill." Swardson had the recurring role of Terry on the Comedy Central series "Reno 911" and has had several comedy specials including one entitled "Seriously, Who Farted?" in 2009. He is currently working on another Comedy Central special to air in April.
The Pechanga appearance is one of the stops on Swardson's "Taste It Tour;" a title which may not be significant to fans but holds sentimental value for the comedian himself.
"It's just something me and my friends used to say back in the day," he said. "We'd always be like 'dude, taste it.' It was like referring to anything. If we saw a chick that was hot or anything, we'd be like 'taste that! Taste it!' So, it's just sort a random thing we used to do when talking about random things."
Though a lot of Swardson's stand up material, as well as the plots of his films and television shows, conger up images of the Deltas in "Animal House," Swardson insists that his real life, during this tour, has been pretty tame.
"I don't do any drugs. I do drink, but I would never let it affect my shows," Swardson said. "People think that, when Nick Swardson's on tour, that he's partying. He's raging. But me and my opening act (Pete Ciovine), who's a good friend of mine, were at Whole Foods trying to find anything vegan. We were saying that this was the exact opposite of what people would think a Nick Swardson tour would be like. I don't think my fans imagine that Nick Swardson is hanging at Whole Foods right now, trying to find macaroni made with soy cheese."
Even if you have been a fan of Swardson's for years, the shows on his current tour are built around fresh material, albeit still staying true to form.
"My show is just about hanging out with me," Swardson said. "If you like Nick Swardson and you like laughing, then come to my show. I'm a comedian and I've done this for twenty years and I know what I'm doing. If you've liked what I've done before then you should come to the show. Nobody has to come to my show. I'm not going to bully anyone into it."