Vince Morris Doesn't Take His Career for Granted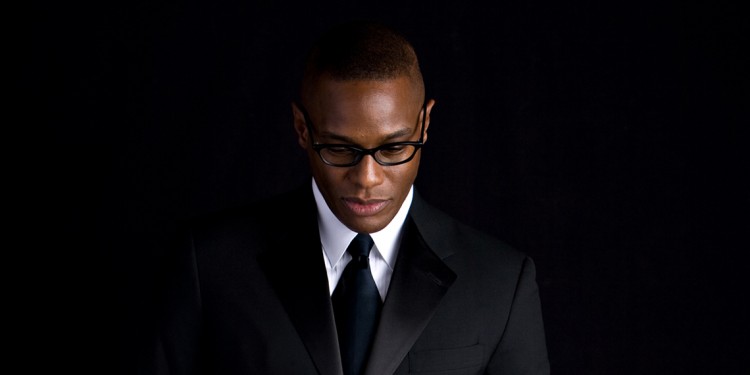 Comedian Vince Morris has an intrapersonal struggle.
"There are always times where I think I'm doing great and then others where I think it isn't going to work out," Morris said during a recent phone interview. "Every single morning it's like that. I think wow, you have a career and then I think no, you don't. That's like the yin and yang of it. At six a.m. when I'm brushing my teeth I'm thinking, yeah, you are a career oriented man and by ten o'clock I've talked myself of out it and think maybe I should go work at the post office. So it's a constant, constant, constant battle."
Regardless of his insecurities, Morris has never doubted his choice of profession.
"I've always liked comedy. I've always needed to laugh," he said. "I'd watch comedy on TV and think that's not that hard. It always just seemed natural to me. I did some of it through high school and then college. I thought about being in law enforcement but that was years ago. Then there's the whole doctor, lawyer, engineer thing. I thought about them but it always went back to comedy. Then, after one open mic night, I thought this was it and I never looked back."
Morris seems to be doing alright for himself, having not only headlined at comedy clubs all over the country but he can also boast numerous television appearances including BET's Comic View, HBO's Def Comedy Jam and his own half-hour special on Comedy Central. He is currently writing new material for an upcoming college lecture tour.
One of the more impressive spots on Morris' resume is the time he has committed to the troops overseas.
"Performing for the troops in Iraq, Kuwait and Afghanistan was a very good experience because, for the men and women who are out there doing their job, comedy was like one of their outlets," Morris said. "They got to take their minds off of what they had to do and so they were always the best laughers that you can get. I would play anywhere from big auditoriums to standing out in a field talking to a few men and women between shifts, standing there with their rifles, ready to go back on patrol. It was a very very unique experience in that respect because they were very appreciative of everything."
Performing this week at the Comedy Club at Pechanga, Morris hopes local audiences will have their own unique experience at his show.
"The ability to be able to come up with something in your heart and your mind and have the audience from all walks of life, who don't even know you, enjoy what you created and to get your point across and have people react to it, you can't explain that feeling," Morris said.
Morris has trouble explaining exactly what he does on stage. He just knows the audience will like it.
"It's hard to describe my show except that it's funny," he said. "The show is a combination of improv, audience interaction and stand up. It can be playful. It could be sexual. It could be racial. It could be social. It's all that. There's a method to my madness no matter what I'm saying, whether I'm talking about politics or I'm talking about sex or just regular mundane things that happen every day. So, one audience could take away a very strong view about life and politics and another show may be about my being a daddy. So every audience takes away a different interpretation."
When looking for his material, Morris considers everything fair game.
"Comedy is funny stuff. Comedy is tragedy. Comedy is pain," he said. "To me it's a combination of all that stuff because I'm very serious. I'm very silly. I've been happy. I've been angry. I've been sad. I'm all those things so I find all those things out of life because the funniest things are the ones that are true. So I take every bit of my life and bring it to the stage."
When he takes the stage this week, Morris promises to bring all that with him and more.
"I'm looking forward to coming to one of my favorite comedy clubs," he said. "It's going to be fun; probably one of the best times you've ever had in your entire life."