Jeff Capri Comes to the Comedy Club at Pechanga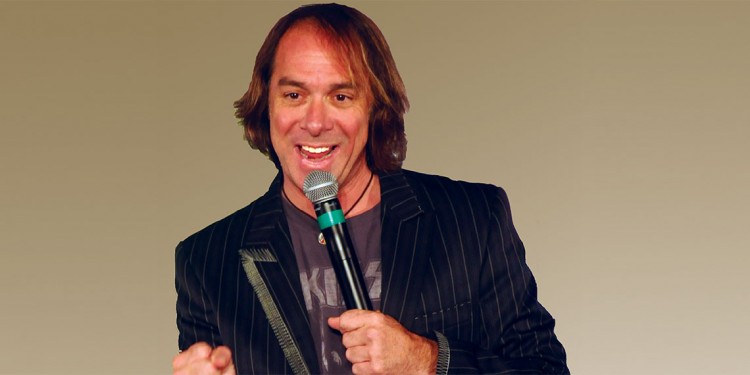 Jeff Capri didn't really have to think too much when it came to making his career choice. He just decided to join the family business.
"I'm a second generation comic," Capri said during a recent interview. "My father is Dick Capri, a well known Borscht Belt (Catskill Mountains) comic. I grew up observing much of the old school style of comedy and, while I consider myself a Generation X contemporary comic, luckily some of the old school comedic impulses are baked in to my delivery."
A stand-up veteran, Capri has performed at venues all over the world; and at a few places that can't really be called "venues."
"I've been a touring comic for around twenty years and I've worked almost any kind of audience you can think of," he said. "Flat bed trucks in the middle of Iraq, TV, cruise ships, Vegas, even a nudist colony, but I was fully clothed."
When it comes to material, people might call Capri a little self-involved, but not any more than the next guy.
"I talk about myself because it's the only thing I really know anything about," he said. "I do brush on pop culture, racism, relationships, some of my travels overseas entertaining the troops, and mostly down-right silly stuff. It's conversational and, at times, physical."
But don't worry about where you are sitting in Capri's audience because he isn't out to get you overly involved.
"I may interact a little with the people up front, but it's all in fun, not abusive or humiliating. Well, maybe for me," he said.
The comedian and owner of Surf City Comedy Club in Huntington Beach will bring his lifetime of experience to our community this weekend when he takes the stage at the Comedy Club at Pechanga.
After being closed for private parties through December, the club is opening in 2015 with a whole new Friday through Sunday schedule, so make sure you check the times before purchasing tickets to see Capri perform.
For those who do choose an adults-only evening of comedy courtesy of Capri, he promises a state-of-the-art multi-sensory experience.
"I have lasers, fog machines, dancing girls in cages and, oh yeah, I do the whole show in English and I also perform in 3D," Capri said. "Just come wanting to have some fun because that's what I will be doing."