Comedian Jeff Garcia Spends Valentine's Day at Pechanga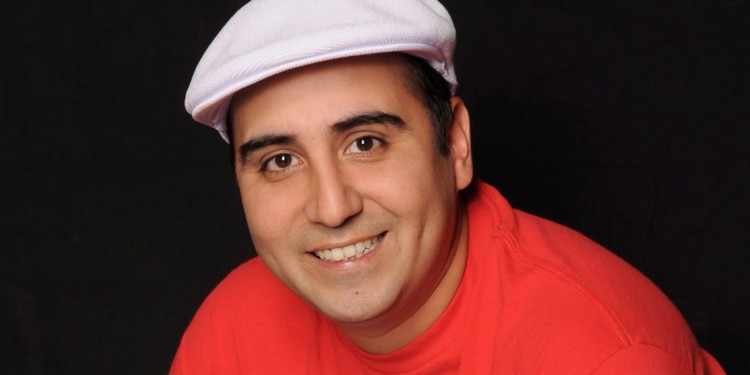 Comedian Jeff Garcia is such a family man that he conducted our phone interview from his son's baseball team party; not wanting to miss all the fun. Having concentrated on children's entertainment, it seems as though many of Garcia's career choices were geared towards those little athletes.
Garcia's voice credits include Pip the Mouse in the animated feature "Barnyard" as well as the animated series spin-off "Back in the Barnyard." He also provided the voice of Rinaldo the Penguin in the computer animated film "Happy Feet."
His largest two-dimensional role is that of Sheen Estevez on the long-running Nickelodeon cartoon, "Jimmy Neutron: Boy Genius." Garcia's character was so popular that it inspired its own spin-off series entitled "Planet Sheen;" which ran for three seasons.
A native of Los Angeles County, where it seems as though the entire city's population is trying to be in the entertainment industry, Garcia had to take stock of his talents early in life.
"I was always a goofy kid with attention deficit disorder," he said. "And I can't sing or dance."
Garcia then turned to comedy and appeared regularly at comedy clubs all over Southern California and in television specials.
Though his stand up career was just getting started, Garcia soon found success in another aspect of the industry. A former morning show DJ in addition to his cartoon cavalcade, Garcia quickly started making his living using just his voice.
When Garcia returns to the Comedy Club at Pechanga for a special Valentine's weekend event, those who are familiar with his stand up are still in for some surprises.
"My shows are about 60% made up right then and there," Garcia said. "My take on my job has always been that, if people are paying money, they don't want to see a live version of what they just saw on TV."
Even when he's making it up as he goes along, Garcia still wants the audience to leave with a good taste in their mouth and censors himself accordingly.
"I let the jokes pretty much write themselves and there is no subject that is off limits, however there are some words I completely stay away from," Garcia said. "I wrote a bit about Michael Jackson and Farrah Faucet that really had to be worded right so I didn't come off like an a-hole."
Regardless of his efforts, Garcia recalls instances where audience feathers were ruffled.
"Key words set people off and you don't know them. For instance, I could say cucumber and somebody could have choked on one or something," he said. "That's an extreme example but, as weird as it sounds, it can come out like that."
Since Garcia has already found success on the big and small screens, cartoon or otherwise, his current plans are to focus on his stand up act and be just as well-known for being himself as his animated characters are to his viewers.
"I've pretty much done everything I've set out to do so just doing everything bigger is the next step," Garcia said. "I'm just going to see where I can take this thing."