Comedian Tyler Boeh is Pretty Fly for a White Guy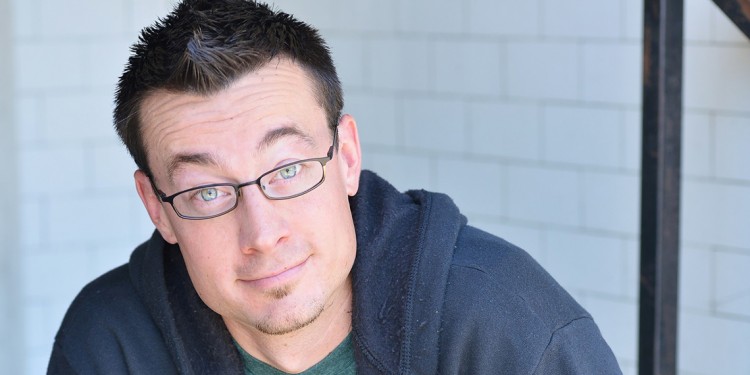 When stand-up comedian Tyler Boeh performed award-winning vocal percussion in his college a cappella group, he probably had no idea it would someday give him 'street cred'.
"I'll do shows around Los Angeles where the majority of the crowd is either black or Hispanic, a more urban crowd, and I come out wearing a shirt and tie with my Stephen Colbert hair and glasses," Boeh said during a recent phone interview. "Then I start beatboxing and it totally catches people off guard."
With such an unusual talent, Boeh knew he needed to incorporate his vocal prowess into his comedic material. He became the corporate beatboxing comedian; a unique mix of Caucasian conservatism and hip hop style.
"It's funny because, in my act, I'll say that I want to prove that the while people do have rhythm and it's usually the white people who laugh at that," he said.
Boeh is a comedy natural, placing or making the finals in every competition in which he has competed, including the Seattle International Comedy Competition, the San Francisco International Comedy Competition and the Boston Comedy Festival. Most recently, he took 2nd place in the World Series of Comedy in Las Vegas in 2013.
A married father of a toddler, Boeh still finds time to travel and perform much of the year. When he recently found himself jumping from a cruise ship to sin city in a matter of weeks, Boeh realized he sometimes must alter his material to suit his venue.
"On the cruise ship, I had to be completely clean. No sex jokes; no politics; just clean and family-friendly," he said. "Then I got off the boat, was home for three days, and went to Vegas. These guys are drinking and smoking and they want d—k jokes and stuff. I went from one end of the spectrum to the other and you have to be able to deliver. I always like to have stuff that is clever and smart and thoughtful, if I can, but I've also got plenty of d—k jokes."
When he comes to the Comedy Club at Pechanga this weekend, he may be keeping the expletives to a slight minimum; assuming his crowd are his intellectual equals.
"You see comics who talk down to a crowd and they try to look smart and talk politics, but that's just not me," Boeh said. "I don't want to come off as pretentious or above the crowd. A lot of times [my act] is just me trying to find the logic in something that I don't understand. I'll approach a subject that I don't get and I'll see if I can logic my way through it."
You never know if the Tyler Boeh coming out on stage will be the clean, pressed and freshly dressed Dad or the inner beatboxing rap mogel. It may be a little bit of both. But, regardless of which side of Boeh he chooses to show this weekend, he does assure his audience that it will be the real him.
"There are guys who put on a character when they are on stage but I think that my personality on stage is my real personality, just ramped up," Boeh said. "It's still me, but it's me on like three Red Bulls. Actually the energy drink thing is true, quite literally, because I have a baby and I need it."