Wiens Family Cellars Presents Robin Zander Band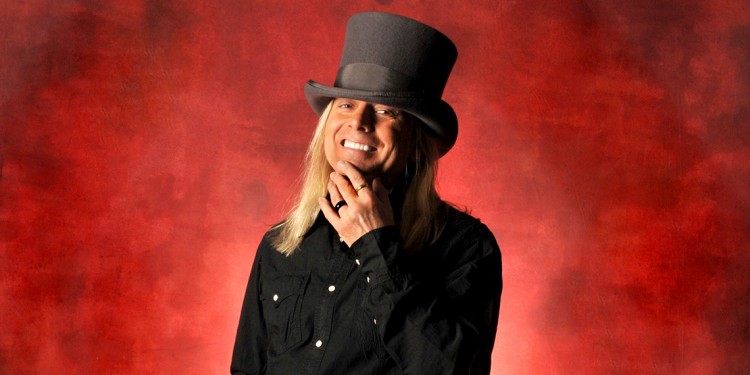 Robin Zander is a veteran musician but, every time he comes out on stage, he still feels like it's his very first show.
"It's always a thrill for me. It's my life's blood," Zander said during a recent interview. "Music is a healing force and performance is its expression. This is my religion."
In 1972, Zander was asked to be front man for the fledgling hard rock band, Cheap Trick. For decades, he entertained raucous crowds of long-haired rockers with hits like "Surrender" and "I Want You to Want Me," before pursuing a successful solo career in the mid 1990's.
Known as the man of 1,000 voices, Zander recently decided to take advantage of the connections he had made throughout a lifetime in the music industry and he assembled some of the most talented musicians he knew would work well together.
"I've been doing this a long time and, in that time, you get to know people in the business," he said. "You know their history. Our bond is because of mutual interests and friends along with proximity."
The Robin Zander Band was born and, as they began performing, Zander knew he had made the right decisions when choosing his band mates.
Larry Hobbs of The Juice was chosen to play bass.
"You couldn't ask for a more extraordinary bass player than Larry Hobbs," Zander said. "Coming from a blues background and having the subtleties of a Cliff Williams, at times, yet as bombastic and brilliant as John Entwistle on his best days."
Guitarist Mark Hitt has played with such greats as The Tubes and John Bonham from Led Zeppelin.
"[Playing with] Mark Hitt is where all of us learned how high the bar was being set for guitar players everywhere," Zander said.
Zander chose his longtime friend, Steve Luongo, as his drummer.
"A consummate professional who wears many hats, it's the musical integrity of the guy that sets him apart from other drummers," Zander said. "[He has] the respect for other band members in the way an actor has for others in the cast. That give-and-take during a show makes for a dynamic presentation. Plus he hits and crushes the kit."
When they come to Wiens Family Cellars on Friday, September 12th, Robin Zander Band will bring with them classic rock hits, selections from Zander's solo career as well as a few of the Cheap Trick favorites.
Robin Zander Band's Temecula concert is a classic rock show, but Zander insists they'll be keeping it classy.
"There will be no nudity; just guitars, amps, a good laugh and a great time," Zander said. "Come out, come out, wherever you are. You never know who might show up on stage at a Robin Zander Band show."