Experience the Music of Chicago with "Kenny Cetera's Chicago Experience"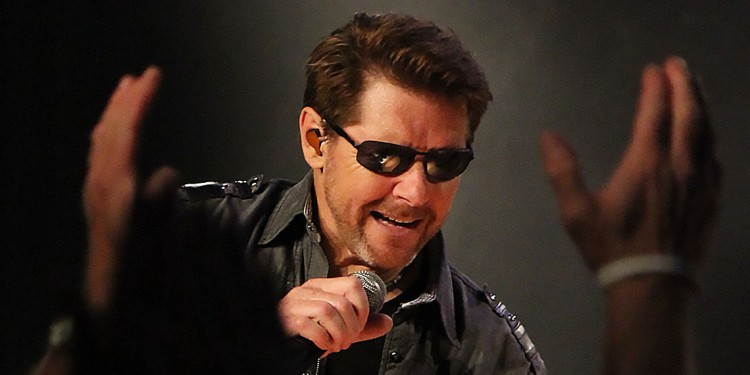 Growing up in a blue-collar neighborhood on the south side of Chicago, thirteen-year-old Kenny Cetera watched as his brother, ten years his senior, joined a newly-formed rock band that was looking for a tenor. With singer and bassist Peter Cetera on board, The Chicago Transit Authority released their self-titled album in 1969 and soon skyrocketed to fame. Billed as America's first rock band with horns, the band shortened their name to Chicago, released a string of hits including "Saturday in the Park," "If you Leave Me Now," and "You're the Inspiration," and the rest is music history.
Coming from a musical family, the younger of the Cetera brothers joined choirs and glee clubs in school, then began performing with cover bands, playing weddings, birthday parties, you name it; anything to display his own musical gifts.
After a handful of years cutting his teeth on any work in the industry he could find, Cetera would soon receive an invitation that would validate his talents and launch his professional career.
"One day in late 1983 or early 1984, Peter (Cetera) asked if I'd be interested in doing some vocals with him in the studio on the new Chicago record, '17,'" Cetera said during a recent interview. "One song turned into four and the studio work turned into an offer to tour with them; singing backing vocals, playing drums, percussion and some keyboards for the '17' World Tour. When the tour ended in 1985 and Peter and the band split, that was also the end of my tenure."
Cetera continued working professionally as a backup vocalist for such names as Richard Marx, Julio Iglesias, and Kenny Rogers, as well as for his famous brother, when he became a solo artist. He also appeared on famed composer David Foster's "Voices That Care" project, which benefited the troops in operation Desert Storm.
Regardless of working steadily in the industry, the music of Chicago was still dear to Cetera's heart and that passion would soon become his vocation.
"Since I grew up singing these songs, I had always imagined what it would be like to be their lead singer. So, when the tribute genre began taking off in the late nineties and 2000's, it became viable as a means of work and support," Cetera said. "I was already open and looking for the right opportunity to put a band together and, with the advent of social media, I met my friend Joe Iaquinto, bassist and extreme Peter Cetera/Chicago enthusiast, and we started talking about putting this together."
Being a former backup member of the band and brother to their former lead singer to boot, Cetera had a leg up on other Chicago tributes and "Kenny's Cetera's Chicago Experience" was born.
The current lineup for the Chicago tribute band includes Cetera on lead and backing vocals and percussion, Joe Iaquinto on bass, acoustic guitar, and vocal, Mark Peckham on guitar and vocals, Clay Manska on keyboards and vocals, Daniel Heffernan on saxophones and flute, Ken Tussing on trombone, Lavell Jones on drums and George Pandis on trumpet.
"We don't just play this stuff, we drive the music," Cetera said. "I have guys who have been dissecting this band's music since the group first started and these guys work, eat and I think sleep together, even when we don't have a gig."
Though they may not all be former members of Chicago, Cetera is confident that his show is the next best thing to seeing the original band in concert.
"When you hear this music for the first time live, it's like the best of a few different musical worlds; great rock and roll, pretty ballads, lush layers of instruments," Cetera said. "We are very passionate about what we do and you can trust me that you won't be disappointed."