Cinderella's Coach Rides into Old Town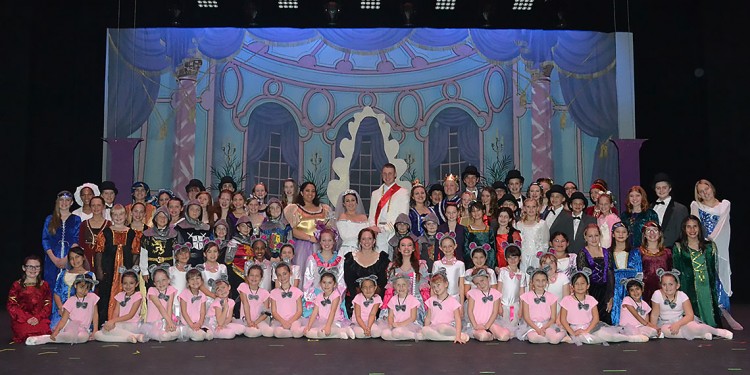 Everyone knows the classic story of the beautiful young girl who longs for the day when her handsome prince comes to take her away from her evil stepmother, but regardless of how many times we may have heard or seen the timeless tale, we just can't get enough of Cinderella. Experience the magic once again when the City of Temecula Youth Musical Theater presents "Cinderella," this week at the Old Town Temecula Community Theater.
"The story of 'Cinderella' is about a young woman, treated horribly by her cruel stepmother and self-centered stepsisters, who dreams of a better life," Youth Musical Theater Director Jennifer Stuart said. "With the help of her Fairy Godmother, Cinderella is transformed into a beautiful princess and finds her prince, which she never thought was possible."
The Youth Musical Theater is one of the numerous exceptional recreational and artistic opportunities offered through the City of Temecula; giving community youngsters ages six through eighteen, the chance to be on stage in a full scale Broadway-style musical. Since their 30-person first production six years ago, Stuart's brainchild has since grown to almost 100 young actors per show.
"The goal of the theater program is for students of all ages and levels of experience to come together to put on a musical," Stuart said. "The process of creating a show as well as friendship building is what this program is all about."
The Youth Musical Theater's production of "Cinderella," is not the Disney animated feature but instead is the Rodgers and Hammerstein adaptation of the original fairytale. It includes classic songs from the stage show including "In My Own Little Corner," and "Ten Minutes Ago."
The cast includes recognizable characters from every version of the popular princess story.
"Lead characters include Cinderella, Christopher the Prince, his parents, the Queen and King, the Fairy Godmother, the Stepmother, and her hilarious but cruel daughters, Portia, and Joy," Stuart said. "There are also several other roles played by the rest of our cast. There are dancing mice, girls who hope to marry the Prince, palace staff, ballroom dancers, and many more."
Though the songs and the plot may differ slightly from version to version, Stuart insists the themes put forth by the play are universal.
"The play explores that good things happen to good people," she said. "It examines that good things will happen if you just believe."
Though the production is staged by members of the community, "Cinderella" is being performed by a very professional level of young talent and promises to be a magical afternoon or evening of entertainment for the whole family.
"The show is vocally challenging and the choreography is difficult as well. Many of our young cast even had to learn to waltz," Stuart said. "We would love the community to come out and support these young performers who have worked hard and are so proud of their show and want to share it with everyone."