Missy Andersen Makes Old Music New Again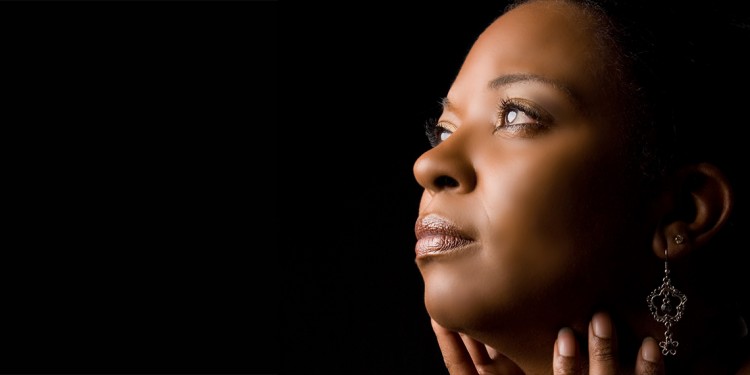 If you've been anywhere in wine country lately, there's a good chance you've seen Missy Andersen's face on a sign, poster or tabletop advertisement because the singer and her band are a hot commodity.
Performing at a handful of Temecula wine country locations this month, R&B vocalist Andersen started as many performers do, in New York City as a backup singer for other artists. It wasn't until a fateful meeting that her professional, as well as personal, life changed forever.
"I started as a lead singer in my teens in New York, but found being a front person so stressful that I started doing backing vocals for other artists in the studio as well as live performances," Andersen said. "I was touring with another artist when I met my guitarist / husband. He convinced me I had the personality to carry the front. I didn't believe him, but I did it anyway, kicking and screaming."
Now based in San Diego, Andersen is a two-time San Diego Music Awards nominee and a former-board member of the nonprofit Blues Lovers United of San Diego, (BLUSD) an affiliate of the national Blues Foundation. Andersen and her husband, Heine Andersen, are lead presenters in the nationally renowned Blues in the Schools (BITS) program and Heine Andersen is also the Music Director for BLUSD's 2011 grant program workshop, BITS' Blues Guitar Workshop for Instructors.
With Heine on guitar, Andersen's band also includes Michael McKinnon on bass, Rafael Salmon on keys, and Michael J. Minor on drums. When they take the stage at any of their appearances, they bring a renewed spirit to some old favorites.
"We play rhythm and blues from the sixties," Andersen said. "Whether it's our own music or someone else's, it typically feels like that era. It's a little blues, a little soul, a little funky, and a tiny bit of gospel."
Although some of her musical selections will be familiar to the audience, Andersen does infuse them with her own twists and nuances.
"I have several vocal influences but I can't sing like any of them, so I don't try to," she said. "I try to sing and interpret songs using my own musical sensibilities and voice. In my shows, I often say I 'put a little Missy on it,' meaning that I flavored it for my style. Voices are like ice cream. They come in lots of flavors."
Regardless of whichever show in the valley you choose to come see her and her band, Andersen promises that your attendance is appreciated, valued and even crucial to the performance itself.
"I try to have fun and I enjoy interacting with the audience. Sometimes they can be really funny and I'll just go along for the ride and after that, anything can happen," Andersen said.  "I hope you'll come out and join us in Temecula. Grab your dancing shoes and a friend because it won't be the same without you."