Lily Cai Dance Company Blends Traditions to Create Beauty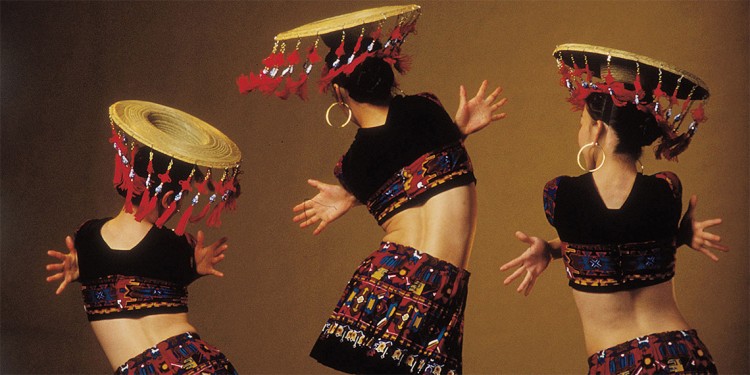 Born and raised in China, but a resident of the U.S. since 1983, the work of Choreographer and Artistic Director Lily Cai gives new meaning to the old adage "the best of both worlds."
"In China, we danced six days a week, eight hours a day, but then you come here and things are so different. You really have your own way to create," Cai said during a recent phone interview. "So, I'm lucky because I really have both sides; the rich heritage and history [of China], which I use as a resource, and then here I am able to create something different and really challenge my tradition."
Founded in 1988, the Lily Cai Dance Company blends the beauty and tradition of Cai's Chinese upbringing with the freedom of expression used in contemporary American styles. Since their inception, the company has been showered with recognition and awards, including the Isadora Duncan Award for Outstanding Achievement in Choreography.
Cai's impressive resume can be attributed to her distinctive training style.
"I train my dancers with their eyes closed to start because I really want them to feel it internally," she said. "If you have your eyes open, anything can interrupt your attention. With your eyes closed, you can feel your body, feel the movement, listen to the music and be in your own world."
Residents of the Inland Valley can experience Cai's one-of-a-kind creations when the Lily Cai Dance Company comes to the Old Town Temecula Community Theater this weekend.
"Generally speaking, people don't know about Chinese dancing so I choose a variety of styles and creations [for the show] so it will give them some idea of the different types of entertainment," Cai said. "I've created something new and contemporary for my dancers and, if I still lived in China, this would never have happened. I am so lucky to have both sides of the culture. That's how I can be truly unique."
For the current tour, including the Temecula show, the Lily Cai Dance Company will be performing a handful of carefully selected pieces that represent all aspects of the troupe's talents, including the world premiere of "Postcards and Beyond." The piece is described by the company as "distinctive dances of the Tang (618-907 BC), Zhou (770-221 BC), and Qing (1644-1911 AD) dynasties, leading to impressions of regional folk dance movements across China's vast expanse. From the ancient to the modern, the finale embraces the contemporary, as elements of dances from the past inspire and influence Lily Cai's creative artistry of today."
One of Cai's personal favorites is entitled "Silk Cascade," which was inspired by the choreographer's first impressions of an inspirational artist.
"A few years ago, I was in New York and saw the work of Jackson Pollock and it was my first time ever seeing it," she said. "I was so excited because he was just amazing and I thought I could do that kind of expression. What he does on the paper, I want to do on stage."
What Cai created was a tribute to the artist's work through the use of the colors black and white; a combination that would be considered morose and disturbing in Chinese culture. Because she was able to make a simple color palette a work of beauty, "Silk Cascade," became a vehicle that allowed her to expand the horizons of those who may have once associated the colors with death and sadness.
"When I choreograph, I treat the color black like ink and I use the white fabric to observe the color change of the lighting and, if the light comes out in different colors, the white will pick it up," Cai said. "When I explain this to someone of my culture, they are much more comfortable. We did it and even people who were eighty loved it because it created such a beautiful, stunning visual effect."
Cai feels a performance by the Lily Cai Dance Company is the perfect opportunity for all ages to immerse themselves in an entertaining evening filled with timeless traditions and new innovations.
"I want [the audience] to say that what they saw was unique, strong, powerful and beautiful. I want them to learn something and also be entertained," Cai said. "I think people who have never seen a dance performance, they will feel that power. People should come see it because it will be a beautiful experience."