British Musical Tribute Bands Invade Temecula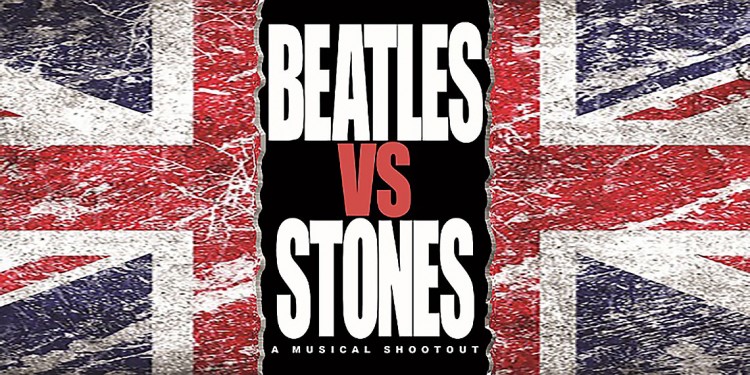 I remember once talking to my mom about what it was like to be a teenager in the late sixties and she always described how girls back then were identified in one of two ways; Beatles fans or Rolling Stones fans.
According to Mom, the "good girls" were gaga for The Fab Four from Liverpool and there was, of course, the eternal debate about whether you were "a Paul" or "a John." And apparently the girls who were a little off-kilter favored Ringo. (I guess poor George wasn't relevant enough to warrant a fan-base solely on his own.)
Then, there was the half of the young female high school population who were Stones gals. These were the "bad girls," as my mom described, and the Rolling Stones defined their persona to a tee. Whether it was the bizarrely seductive dance moves of the gangly, eccentrically dressed front man, Mick Jagger, or the intense rock and roll sound that was noticeably harder than their somewhat bubble gum British counterparts, the Rolling Stones quickly emerged to take their place right next to The Beatles as contenders for 1960's music domination.
But who reigned supreme?
You no longer have to wonder this age-old question, when "Beatles vs Stones: A Musical Shootout" comes to the Old Town Temecula Community Theater this Sunday.
This epic battle of the bands stars Abbey Road, one of the country's top Beatles tribute bands, expertly mimicking the famous foursome in musicianship and style. Abbey Road has been starring in "In My Life: A Musical Tribute to the Beatles" for several years and continues to delight nostalgic audiences whenever they take the stage.
Representing team Stones is Jumping Jack Flash, with spot-on impersonations of Jagger, Keith Richards and the crew performing hits like "(I Can't Get No) Satisfaction," "Start Me Up," and "Paint It Black."
The "Beatles vs. Stones: A Musical Shootout" show just completed a three-month stint at Harrah's in Reno and will be coming to Temecula as part of a 110-performance tour; stopping all over the country as well as Puerto Rico, Mexico and Canada.
Whether you are a diehard fanatic for The Beatles or the Rolling Stones, or just enjoy the musical legacy of both iconic groups, "Beatles vs. Stones: A Musical Shootout" may not settle the score once and for all, but it may offer a little "Help" in deciding. If it doesn't definitively make up your mind, don't sweat it, because "You Can't Always Get What You Want."
(Those were song titles from both bands. If you didn't get the references, this probably isn't the show for you.)