Dwayne Perkins Is Honestly Funny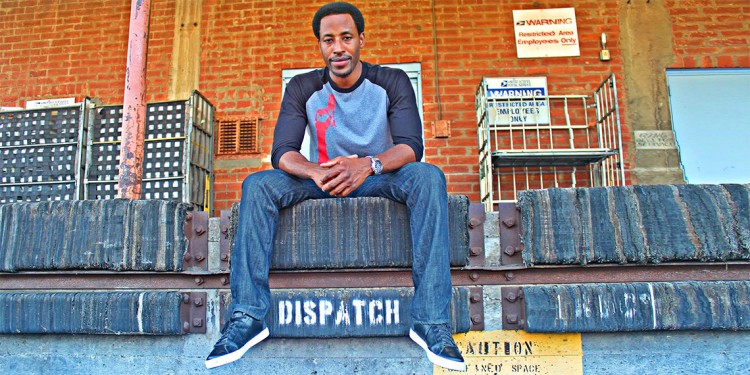 Comedian Dwayne Perkins believes the truth will set you free.
"In a word, what I find funny is the truth," Perkins said during a recent interview. "There's funny in everything. Sometimes it's funny to recall old memories. Other times it's funny to pick things apart. But my favorite way to make people laugh is by sharing all my wacky but practical theories and solutions."
Though he's still very young, Brooklyn native Perkins has a professional resume that would resemble one of a much older and more experienced comic.
As an actor, Perkins has made several appearances on Comedy Central and "Conan" on TBS. He had a recurring bit on "The Tonight Show with Jay Leno" called "Great White Moments in Black History." He's appeared in feature films, television shows, commercials and web series.
As a writer, Perkins has nine screenplays under his belt, one of which will be produced this fall, and a book available on Amazon called "Hot Chocolate for the Mind."
As a comic, he has appeared at colleges and in comedy clubs all over the country as part of The Bob and Tom Comedy Tour, as well as independently. As a performer, Perkins really has done it all.
When he comes to the Comedy Club at Pechanga this weekend, Perkins isn't looking to impress the crowd with his accomplishments. He simply wants to share with them what he finds funny.
"I laugh at smart jokes and silly jokes, clean jokes and dirty ones," he said. "I'm a fan of comedy and laughing as much as I am a fan of making people laugh."
Unlike some comedians doing stand up today, when he takes the stage Perkins' goal is not to shock his audience or make them uncomfortable.
"I love and respect my fellow comics but I think the difference between me and most is I am able to be funny and truthful without being cynical," he said. "I think people came to see me tell my jokes and share my story so I don't pick on audience members. I will have fun with the audience sometimes but it's always good-natured. My show isn't necessarily a love fest but people tend to leave in a much better mood."
Perkins tells it like it is; expressing his opinions about what perplexes him in life or what he just finds hilarious in the world around him. What he does not do is put on any kind of act when he's at the microphone.
"The guy on stage is pretty close to who I am in real life," he said. "There's some extra polish and professionalism thrown in but I'm basically me at all times. I'm proud of the fact that my persona [on stage] is merely a heightened version of the real me."
Though he claims his shows at Pechanga this weekend won't necessarily be all hugs and pats on the back, Perkins does seem sincere in the fact that he wants those who come to see him perform to actually enjoy themselves.
"I've had many comedy club regulars tell me I was their favorite. Come see me because I just may be your favorite too," Perkins said. "Come out because all the cool kids are doing it. We'll have a blast and you'll laugh your butt off.  So, if you read this, tell the audience that I love them and I can't wait to see them at the show."