Classics at the Merc: Natalie Mann with Ed Yarnelle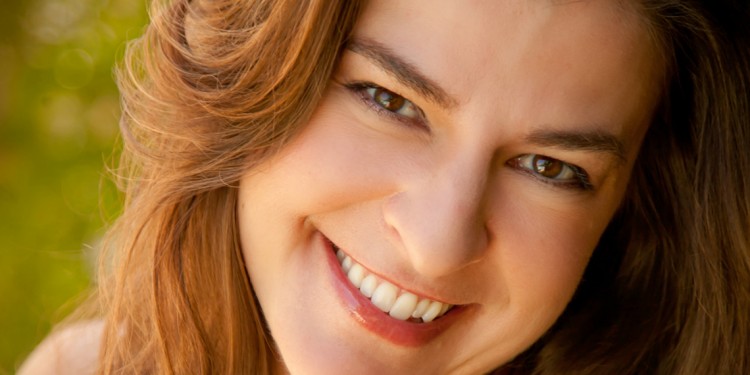 When award-winning Opera Soprano Natalie Mann takes the stage in Old Town this weekend, she shares not only beautiful music but a full narrative about the circle of one woman's life; it's just not her life.
"I'll be singing the first part of the program in German, which includes an opera aria, as well as art songs by Richard Strauss and Robert Schumann," Mann said during a recent interview. "It's a real treat to sing the cycle 'Frauenliebe und Leben,' as it takes listeners on a journey of a woman's emotions from falling in love to marriage and childbirth, and eventually the loss of her husband. It's like a movie, but it's music."
A student of music since childhood, Mann was given a scholarship to study at Butler University in Indianapolis. She won a Rotary Ambassadorial Scholarship to pursue her Masters of Creative Arts in Wollongong, Australia. She then received her Doctorate in music from Indiana University.
Regardless of her global background, Mann feels what's important is the journey on which she takes her audience.
"In singing, it's not as much about where you've been but more about where you're going each time you perform," she said.
Accompanied by pianist Ed Yarnelle, Mann will get the chance to show an audience what a full musical education can produce, when she takes the stage as part of the popular Classics at the Merc music series this Sunday afternoon. Together with Yarnelle, Mann promises to pack a lot of great pieces into one small concert.
"While it's just the two of us performing, listeners can expect to hear a wide variety of music," she said. "While the first half features German compositions, the second half of the concert is all by American composers. As a matter of fact, George Gianopoulous, a composer of one of the song cycles, will be at the concert. Many people don't realize how much great classical music is being composed today."
With a critically acclaimed CD and performances in large world-renowned venues like Carnegie Hall, Mann looks forward to the personal interaction with her audience that the 48-seat Merc Theater allows.
"Being in such an intimate venue really heightens the experience," she said. "Audience members can see all of the emotions on a performer's face, as well as feel musical subtleties that couldn't be experienced in a larger hall. I specifically programmed music that would be most successful at The Merc."
Mann is certain that both classical musical aficionados as well as novices will benefit from the carefully chosen line up she and Yarnelle have in store for Sunday.
"I always strive to make classical music accessible to those who aren't familiar with it and to give a finessed performance for those who are," Mann said. "I do explain what to listen for in the songs, which leads to a more enjoyable experience. Hearing a classical singer live is so much better than a recording. You'll hear overtones and colors that a recording simply can't capture."