Parade and Tree Lighting Kick Off Christmas In Temecula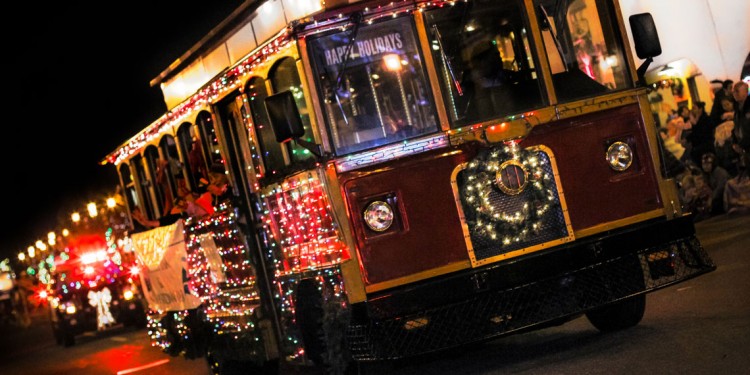 Temecula is rich with tradition, especially during the Christmas season, and the City's Community Services Department is pulling out all the stops to make their community shines once again with their annual festive favorites, the Christmas Tree Lighting at the Pond and Santa's Electric Light Parade.
The sparkle begins on Thursday, December 3rd at 7:00 pm at the Temecula Duck Pond as the holidays kick off with the Christmas Tree Lighting at the Pond. The community is invited to enjoy holiday refreshments and live entertainment from Resonate! Vocal Group, before Santa himself counts down to the flipping of the switch; illuminating one of Temecula's finest holiday landmarks.
After making the holidays more festive for our feathered friends at the duck pond, head down to Old Town Temecula on Friday, December 4th as the immensely popular Santa's Electric Light Parade, now in its 23rd year, dances down Front Street.
"Temecula is growing into a big city but we still cherish the hometown events that make Temecula special, especially during the holidays," Dawn Adamiak, Recreation Supervisor for the City of Temecula said.
This year's Christmas cavalcade will once again make it's way from the starting point at the intersection of Del Rio and Jefferson Avenue, through Old Town, and ending at the corner of Santiago and Old Town Front Street.
To incorporate the City's year-long celebration of "Temecula Has Heart…Because Nice Matters," this year's parade theme will be "I Heart Warm Hugs," so you can guarantee a few sightings of the summer-loving snowman, Olaf, throughout the evening.
Parade participants include is a festive mix of city organizations like the police and fire departments, city officials, schools, scout troops, sports teams, local businesses and a total of nine marching bands, a parade record, all sure to be brightly adorned in their holiday Frozen-themed finest.
Santa's Electric Light Parade kicks off at 7:00 pm, but the community is advised to arrive early to grab the best seat along the parade route. Parking is available at the Old Town Parking structure at the Civic Center.
For more information about either of these holiday community events, including road closures for the parade, visit www.temeculaevents.org.
So, you grab your own little elves, hop into your four-wheeled sleigh and head down to the Duck Pond and Old Town Temecula for some happy holiday fun!