TVIFF: "Misled" Explores How Far You Will Go For Your Family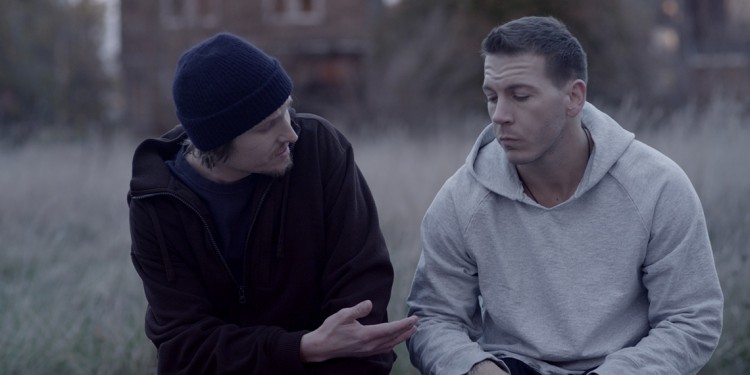 When Detroit-based filmmaker and actor, Jonathan Stanley, explored compelling stories to bring to the big screen, he didn't have to look further than his own past.
"The film, 'Misled,' is about two brothers in Southwest Detroit, brought up by a single mom, struggling in the ghetto to survive," Stanley said during a recent phone interview. "My brother gets out of prison and he wants to go right back into dealing drugs. I'm going to school and trying to pursue the righteous path but my brother reminds me that I'm the reason he went to prison. So he pulls me back into his ill-gotten ways."
Co-written by Stanley and Scott Baldyga, also the film's director and producer, "Misled" details the trials of Stanley's character, Jason, who is desperately trying to climb back up from the hole that is his family's criminal ways, but then finds himself turning to less desirable means of funding his education.
After being discovered by a pimp named DJ, played by Los Angeles actor, Sammy Sheik (Lone Survivor, Transformers: Dark of the Moon) Jason turns to stripping and later prostitution to not only pay for his college education but to also support his mother.
Jason is also faced with the dilemma of whether to save his brother Bobby (Matt Lockwood) from the local Chaldean mafia, while still trying to stay on the right track.
The production of "Misled" was an act of catharsis for Stanley, having worked tirelessly to bring his greatly autobiographical story to theater audiences. Though the majority of the film is a fact of his life, Stanley does admit that there are a few aspects, here are there, that were embellished for audiences used to character exaggerations common to Hollywood features.
"I don't want to give too many things away, but everything that happens to my character Jason happened to me," he said. "Of course, not everything is completely true. For example, my parents are still together and I wasn't raised by a single mother. But I think that's where the storytelling comes into play."
In addition to Stanley, Lockwood and Sheik, "Misled" stars Natalie Avital as Jason's love interest and stripper colleague, Christina.
Stanley was determined to illustrate the mean streets of Detroit just as he had experienced them growing up and, to do this, employed much of his cast and crew from the area; assuring their knowledge of the film's landscape.
Although it deals with intense adult themes such as drugs, violence and prostitution, Stanley stresses that the overall message of "Misled" is one that can be universally understood.
"There is a lot of drama in the film and it's gritty, but I think all people, in all walks of life, can relate to it because, when you get down to it, it's about life's struggles and how we deal with them," he said. "We try to do the right thing, but that's not always how things play out. It's a story about how far you will go for your family but still trying to keep in line with your morals, even when things get in the way."
With "Misled" having had its premiere at the Gasparilla International Film Festival in Tampa, Florida, the Temecula Valley International Film and Music Festival will be the film's West Coast premiere.
"So many people from the West Coast and Los Angeles, who are part of the movie, haven't seen it yet on the big screen so it's a blessing to have our West Coast family travel to Temecula to see the film," Stanley said.
Though the film is an exploration of the dark streets of an urban ghetto, producing it was an opportunity for Stanley's liberation, of sorts; being able to share his story as one that was ultimately successful. He hopes that "Misled" will inspire others to pull themselves back to light as Stanley, himself, once did.
"Our mission is for people to see [the film] and to touch and inspire people and filmmakers from all over," Stanley said. "I believe in our story and I want to inspire youth to follow their passion and follow their dreams, no matter what life throws at you. That's really what the movie is about."