Walk in the Vines Benefits Our Nicholas Foundation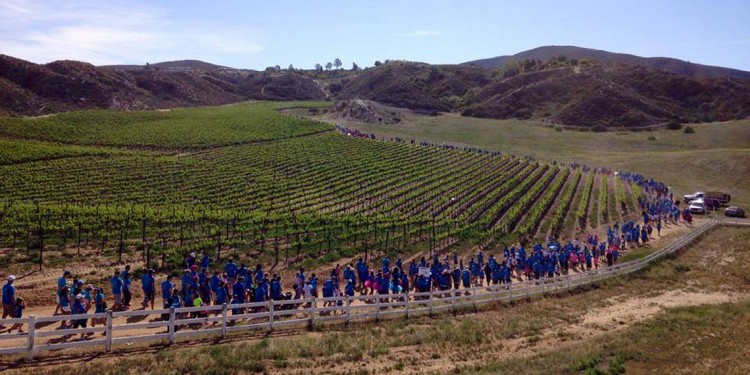 I
t's going to be a mild and beautiful weekend in wine country and now there is a way to enjoy the weather and get a little exercise; all while supporting a great cause.
This Sunday, April 26th, Our Nicholas Foundation presents the 3rd Annual Walk in the Vines for Autism through the beautiful vineyards of Leoness Cellars. With a two mile as well as one mile options, the walk is designed as a pleasant and leisurely way to enjoy the morning views, not a hardcore foot race; making it accessible to anyone who wants to participate.
Before they set off on the trail, walkers will enjoy free coffee and tea from the Coffee Bean and Tea Leaf and nutrition bars provided by Anselmo Investment Management. To get the blood flowing, they will be led in a warm up session by a trainer from P3 Fitness.
Following the walk, participants and other supporters can enjoy a vendor and kids fair, complete with food and drinks for those who have built up an appetite on the course, as well as jolly jumpers, crafts and face painting for the littlest attendees.
Registration for the ONF Walk in the Vines is $25 and includes a free t-shirt. Although the opportunity to form a team has ended, registration is still available at Leoness on the morning of the walk. All of the registration fees on Sunday morning will benefit Our Nicholas Foundation, a non-profit organization dedicated to helping families and friends of those diagnosed with autism.
So strap on your walking shoes and head out to Leoness Cellars on Sunday morning for the Our Nicholas Foundation's Walk in the Vines. Considering you've just walked two miles for charity, maybe you can let yourself have a glass of Leoness' famous white merlot at the finish line.