The City of Temecula Helps Residents With Spring Cleaning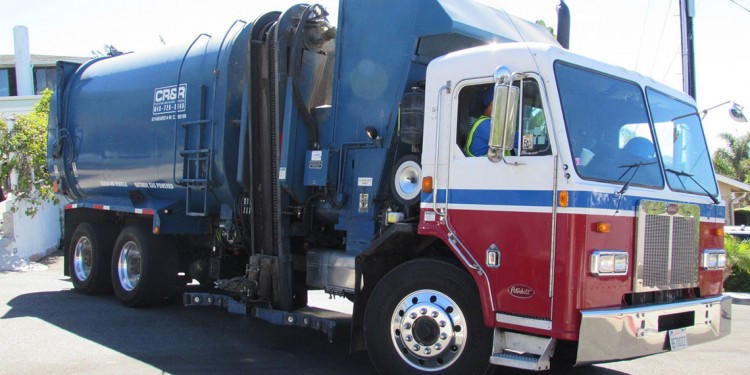 This article was originally published on April 23, 2015. It has been updated with new information for the 2016 event.
When my youngest daughter was about three years old, I used to dread Tuesday morning because the moment she heard the CR&R garbage or recycle truck coming down the street, she'd fly out of bed and call for me to open the door and let her wave at her friend in the driver's seat. Not that I minded saying hello to the gentlemen that helped keep our neighborhood clean, it was just really early in the morning.
But what happens when you have a ton of stuff piling up in your garage that you just can't fit into the can on the street? The City of Temecula and CR&R Waste Services have teamed up again for City-wide Clean-Up Day; an event to help the community get rid of unwanted items that aren't accepted during regular curbside service.
On Saturday, April 23rd from 8:00 am to 2:00 pm at Chaparral High School, Temecula residents have the chance to dispose of household waste and large debris in one easy location.
The following items WILL be accepted:
Large Bulky Items
Green Waste
Motor Oil
Anti-Freeze
E-Waste (Household Electronics)
Car Batteries (two per resident, per visit)
Small (empty) Gas Operated Equipment
The following items WILL NOT be accepted:
Household Batteries
Chemicals
Empty Drums
Fluorescent Light Bulbs
Any Type of Paint
Pesticides
Thermostats
Solvents/Gasoline
Sharps/Needles
Tires
Other Hazardous Waste
This waste removal service is available to Temecula residents only and proof of residency, such as a California driver's license, California ID card, recent utility bill, or property tax statement, is required.
So gather up all your junk and head to the City of Temecula's City-wide Clean-Up Day this Saturday. I know I'll be there. It's about time I got rid of all that baby furniture and the artificial ficus.