Lorimar Winery Hosts Halloween Events for the Whole Family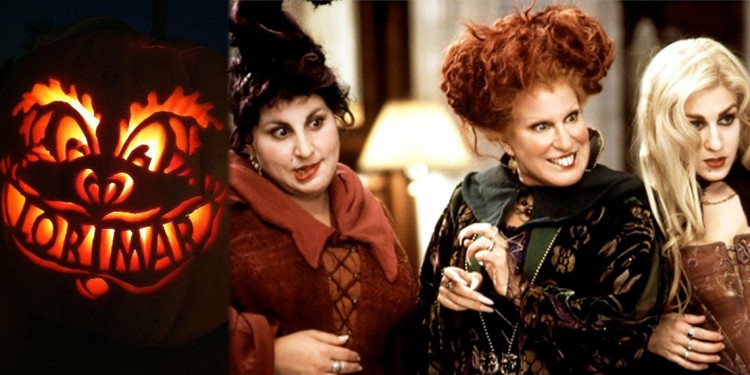 Things are getting just a little bit spookier in wine country this month, but not too scary that you can't bring the kids, as Lorimar Winery hosts two Halloween activities geared at bringing the whole family together for some festive fun.
First, on October 24th, Lorimar's third annual Great Pumpkin Carving Contest invites guests of all ages to design their most imaginative jack-o-lantern creation.
"We love to have a good time at Lorimar Winery and pumpkin carving is an integral part of the Halloween and fall season," Alana Liption, Communications Manager for Lorimar Winery said.
Hosted inside the Lorimar Barrel Room, admission, pumpkins and tools for the Great Pumpkin Carving Contest are free but supplies are limited, so guests are encouraged to bring whatever they need to compete at their best, as availability is not guaranteed.
First, second and third place will be awarded, with children's prizes like gift certificates and Halloween treats and adult prizes including Lorimar's premium wines. Winners will be chosen at the end of the night.
Complimentary treats will be provided for the carvers and other tapas-style appetizers like gourmet cheeses, olives, meats, crackers and dips are available for purchase at the winery's Epicurean Corner.
For those who may not want to compete but would like to join in on the fun, there will be live music to entertain spectators as they watch their friends and neighbors carve their most ghoulish gourds.
The haunted holiday fun continues on October 27th with Lorimar's Scary Movie in the Vines, featuring the Bette Midler and Sarah Jessica Parker family Halloween classic, "Hocus Pocus." The outdoor family movie is part of the winery's monthly Movies In the Vines event series, which is open to the public and takes place every last Monday of the month.
"We gave our Facebook fans the option between five somewhat scary movies and 'Hocus Pocus' was the overwhelming winner," Lipton said.
Admission to the movie under the stars is only $1, with an array of concession items such as popcorn, candy and sodas available for purchase. Guests are encouraged to bring beach chairs, blankets and a sweater or jacket to stay cozy throughout the chilly fall night.
For a location that specializes in the production of adult beverages, Lorimar Winery goes out of their way to involve visitors of all ages in the Halloween fun.
"October is such a beautiful, festive month that is all about family and celebration and we have lots going on at Lorimar Winery for everyone," Lipton said. "Our focus is always on providing guests with a memorable experience, which includes excellent wine, terrific staff, one of the best holiday shopping in the valley, beautiful grounds, and an upbeat holiday environment."