Joe Nichols is All Country All the Time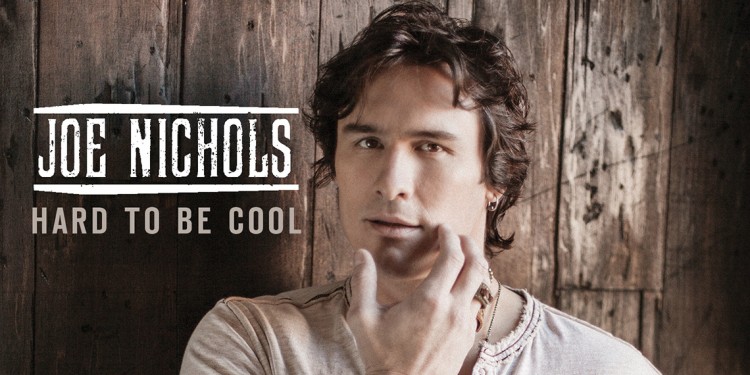 Country music star Joe Nichols can be called many things: hit-maker, award-winner, entrepreneur, even survivor. But, when asked what it's like to be a heartthrob, he's a little hesitant to accept the title.
"You should probably ask Tim McGraw that question," Nichols laughed, during a recent phone interview. "I don't know. I think everybody has their own taste. But my wife doesn't even think I'm a heart throb so I don't think I can answer that."
Nichols' voice is undeniably country; with a low raspy, Randy Travis-esque, tone. That may be conceived as limiting for an artist but, for Nichols, his sound has actually given him a chance to cross over into other musical territories without losing his roots.
"My voice is so country that it allows for a more progressive track to still be country-ish, because of how I sound," he said. "I don't think I've ever been pressured by the industry to change who I am or how I sing. Honestly, I don't think I could if I tried. I think my voice is country, that's what I'll always be, whether they put it on a hip hop track or a techno dance loop or electronica, I'm still going to be a country singer."
In less than two decades, Nichols has released eight studio albums, generating fourteen Top 40 hits including the number one singles "Tequila Makes Her Clothes Fall Off," "Gimme That Girl," "Brokenheartsville" and, most recently, "Yeah."
Despite the success of the seven records preceding it, Nichols has a particular fondness for his most recent release, "Crickets," because it was a self-funded labor of love.
"I wanted to go into the studio and make something that I could pitch to labels and give them an idea of what my future looked like," Nichols said. "I wanted them to not let what I've done in the past define me. I wanted them to know that I have a fresh idea for the future and have a long term plan in place and that I can go a long way with the new music."
Impressed with "Crickets," Red Bow Records signed Nichols to their label in 2012. The new partnership proved profitable for both the label and their new client when the new album's first single, "Sunny and 75" became an instant hit; reaching number one on the country airplay chart. The second single, "Yeah," also soared to number one and the third single, "Hard to Be Cool," was just released this month and is already receiving significant airplay.
Though the original songs from the album are favoring extremely well with the public as well as critics, it is his cover of Meryl Haggard's "Footlights" that has special meaning for Nichols.
"I remember my dad and I would be sitting in the car and he'd play it and say 'Now this is country music right here.' He passed away in 2002 and I got to play that song at the Grand Ole Opry as a tribute to him."
As a boy, Nichols wasn't aware of the true meaning of "Footlights," but as an adult as well as musician, he can relate to the story Haggard shares with his lyrics.
"The song is about a performer sacrificing how he or she feels today, bare what they have inside, put a smile on their face and entertain the folks because they came to see them but, at the end of the day, they kick the footlights out because that's how they feel," he said. "I think a lot of artists feel that we have an inner battle every day because sometimes there are real things that happen to us in life, and we feel like we are dying inside, but on stage we have to look happy. We put on a smiley face and make the people feel like we want to be there. It's an inspiring piece for an artist."
The song may be about a musician faking their enthusiasm for the sake of the audience but, for Nichols, performing for his loyal fans is exactly the therapy he needs after a long, hard day.
"When I get up on stage, I feel like my day is done and the work is over," he said. "I get up there and I have fun and I forget about anything I had to deal with, business-wise or any other drama throughout the day. I get up on stage and have fun and get loose. It's sort of a ramped up, goof ball side of me that I love."
A big part of the reason Nichols lives to perform is the satisfaction he receives from seeing the crowd enjoy the music he put his heart and soul into producing, both as a performer as well as a storyteller.
"When we play a song that's not a single and I see people in the crowd singing along to every word, I think that's the biggest compliment because they bought the album and listened to the music, front and back, not just for one or two singles," Nichols said. "They listened to the music as a whole, which is what I always wanted. So, when they sing back to me songs that the masses haven't heard yet, I find that to be the totally gratifying."
When he comes to South Coast Winery on Thursday, September 18th, Nichols looks forward to the crowd having just as much fun watching him perform as he is having while performing.
"I try to read the crowd and see if they are in a rowdy, hell-raising kind of mood or are a listening, 'give me what you've got and keep it real' kind of crowd," he said. "Either way, I don't take myself too seriously and I don't think my guys in my band do, either. We want to walk away feeling satisfied as performers and we want the crowd to walk away feeling they got their money's worth."
No stranger to heartbreak, Nichols has suffered personal losses, struggled, persevered and battled through; making his professional success all that more impressive. But, regardless of the victories or setbacks in his career or his life, Nichols is still standing strong and he's not going anywhere anytime soon.
"There are so many things I would have done differently. I can't even count that high. But I think that I can't regret anything because I'm here, where I am today, because of not only what was fortunate in my life but also my mistakes," Nichols said. "So, while things may seem turbulent at times, it can also be a blessing. There is good and bad and I learn from the bad and I'm blessed by the good. But the biggest thing is that I'm still here, making music and making it last. I think that's what I'm most proud of."