Europa Village Winery Hosts Italian Film-Themed Gourmet Dinner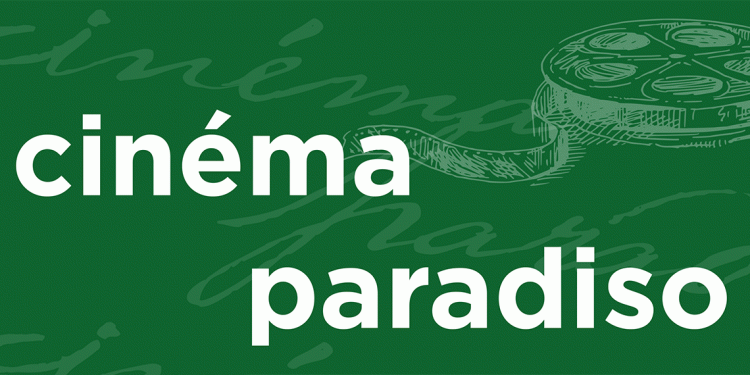 In 1988, Italian Director Giuseppe Tornatore released "Cinéma Paradiso," an epic drama that soon became a modern classic, revered by critics and audiences all over the world. Celebrated for its groundbreaking cinematography, the Academy Award-Winning movie masterpiece was anchored by an enlightening musical score by composer Ennio Morricone.
When guests enter Europa Village Winery's "Cinéma Paradiso" Musical Wine-Paired Dinner, they will be greeted by Morricone's musical score for the film of the same name. But, instead of accompanying the story of a young boy in post-World War II Italy, the film's music will be paired with passed eggplant capanata crostini.
"As guests arrive, they are offered a passed hors d'oeuvre and wine as they wait to be invited into our Italian Wine Cave for dinner," Jennifer Kopack of Europa Village Winery said. "As the courses continue, so does the wine and then, between the courses, the music and dance performances begin and will enchant the guests."
The four-course meal, prepared by Executive Chef Dean Thomas and Chef de Cuisine Damien Sampson, includes beet and watermelon salad, sangiovese beef-roasted tomato ragu with four cheese cannelloni and fresh vegetables, and tiramisu in addition to the passed crostini. Each course is paired with Europa's Vienza Italian label wines.
Between courses, singing and dancing waiters will entertain diners by performing to the music of Morricone. Clips from famous Italian films will be played silently throughout the evening.
Europa Village has found success with this type of entertaining dinner in the past, leading to three consecutive years of similar events.
"This is the third year we have been hosting musical wine-paired dinners here at Europa Village and they are set to a French, Italian or Spanish theme or combination thereof," Kopack said. "This particular night is the third in a series of dinners this year that were set to the theme 'The Art of Cinema.'"
The "Cinéma Paradiso" themed evening is yet another example of how Europa Village Winery brings international flair to the Inland Empire.
"The musical wine-paired dinners at Europa Village were inspired by our owners Dan and Beverly Stephenson who love to visit Europe and enjoy dinners where music and dance take place around them," Kopack said. "They wanted to share their love of these types of meals and to bring a little bit of Europe here for us to enjoy in Temecula."