Classic Rock Band Bodie Performs in Wine Country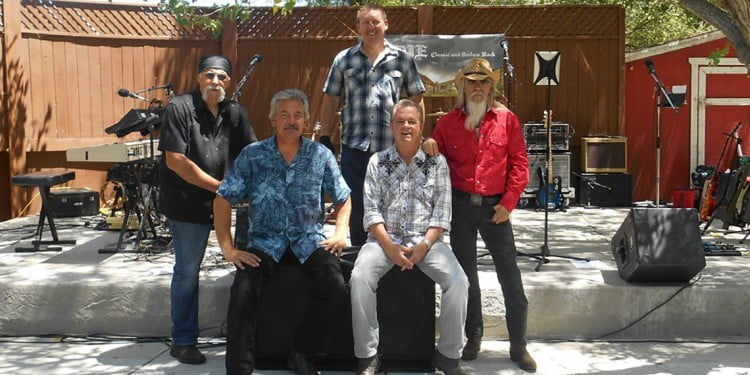 A unique combination of classic rock and country, Southern California band, Bodie, is bringing what they call "outlaw rock" to wine country in August and September.
"We play a combination of classic rock, southern rock, blues, and a little country," Scott White of Bodie said during a recent interview. "This gives our audience a pretty good variety of music and it goes over real well."
After reuniting at a classic car show, old friends John Wilkiewicz and Steve Urban decided to start a band to play the music they mutually loved. Though Bodie has seen a little bit of turnaround with their members, White feels they have landed on what he thinks is the perfect line up.
"Literally, it was a little like musical chairs for awhile, but we ended up with a good core," he said. "It seemed as though things just clicked. This group of guys has been together for a couple years now and it gets better and better."
The current members of Bodie include White (guitar,) Urban (rhythm guitar,) Wilkiewicz (keyboard and accordion,) Keith Boyer (drums) and Wayne Raymond (bass.) All except Wilkiewicz contribute to the lead and/or backup vocals.
The members of Bodie are passionate about the music they play and hope that their affection for the genre is evident on stage and resonates with their audience.
"The audience can expect this group to give them classic rock by musicians who know what it's supposed to be like," White said. "It's not always about playing all the right notes. It's just as important that you feel what you're playing and have fun doing it. When you do that, the audience will know it."
Performing at Mount Palomar Winery on August 16th and 31st, as well as upcoming dates in September, White feels the venue is the perfect complement to their show.
"First of all, Mount Palomar is a great place," White said. "They have a great staff and the atmosphere is great. And while you're there sipping your wine, we will try to give you some good music with feeling so, when you leave, you'll want to come back for more."
Bodie
Thornton Winery
August 15th, 6-9pm
Mount Palomar Winery
August 16th and 31st, 1-4 pm