Dunamix Dance Project Presents Summer Showcase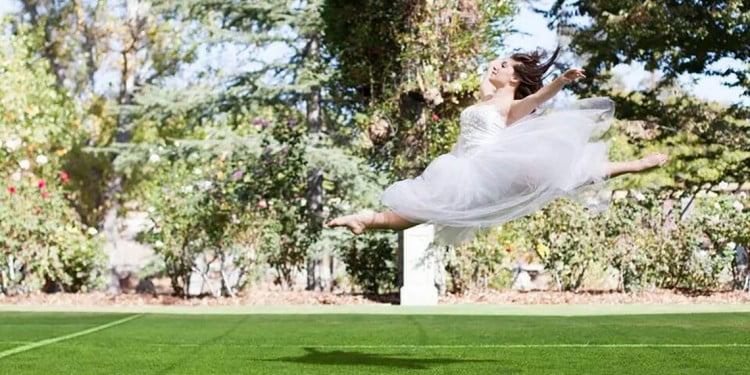 When Nicole Thomas was deciding on a name for her faith-based dance academy, an idea didn't just come to her; it hit her with a bang.
"The name, Dunamix, comes from the Greek word Dunamis which means the dynamic power of God. It is where we get the word 'dynamite,'" Thomas said during a recent interview. "The picture of God's explosive power infused into dance is very exciting!"
The Dunamix Dance Project is not only a stellar dance academy, following the American Ballet Theatre's national training curriculum, but also an instrument for performers to express their beliefs through movement.
"Our school's philosophy is to offer the highest quality of technical dance training in order to demonstrate God's love through dance," Thomas said. "Dance has no boundaries; no language, social, age or race barriers. When we present God's truth through dance, it shifts the atmosphere."
Thomas is not only training her students to dance on a professional level, but is also teaching them to be the best versions of themselves.
"An advanced dancer trained at Dunamix would be someone who is employable to professional companies worldwide, but has also been trained to emotional, spiritual and mental maturity," she said. "We are raising thinking, considerate individuals with a passion for others. Our goal is to bring the whole person to excellence."
In the last year, Dunamix began a trainee program, which graduates into their resident Doulos Dance Company, which not only emphasizes the highest quality of dance but also discipleship and community service and outreach.
On Friday, August 22nd and Saturday, August 23rd, Dunamix Dance Project presents their summer dance recital, Praise Him with Dancing, which highlights the best the academy has to offer.
"Praise Him with Dancing showcases the different classes we offer at Dunamix," Thomas said. "This show demonstrates a vast variety of styles and concepts. It is very family-friendly, entertaining and heartwarming. Dancers of all levels and ages will be performing with all their heart for the glory of God."
Thomas hopes that Praise Him with Dancing will leave the audience not only thoroughly entertained, but enriched emotionally and spiritually.
"I want [the audience] to feel that they have seen excellent quality dance, but I would hope their experience would have gone beyond that, to reach their heart, mind and soul," she said. "My hope is that Dunamix would have made an impression deep within, having left them feeling closer to God."
Thomas invites anyone who is interested in enrolling in Dunamix Dance Project, or is just in need of an uplifting artistic experience, to check out Praise Him with Dancing and she hopes they will leave with a new appreciation for dance as not only an art form but also as a form of prayer.
"Bring your friends and join us for a fantastic evening," Thomas said. "You will be amazed at how beautiful the dancers are as they joyously celebrate life in God."
Dunamix Dance Project Presents Praise Him with Dancing
August 22 at 7:00 pm and August 23 at 2:00 pm and 6:00 pm
Old Town Temecula Community Theater