The Addams Family Musical Comes to Temecula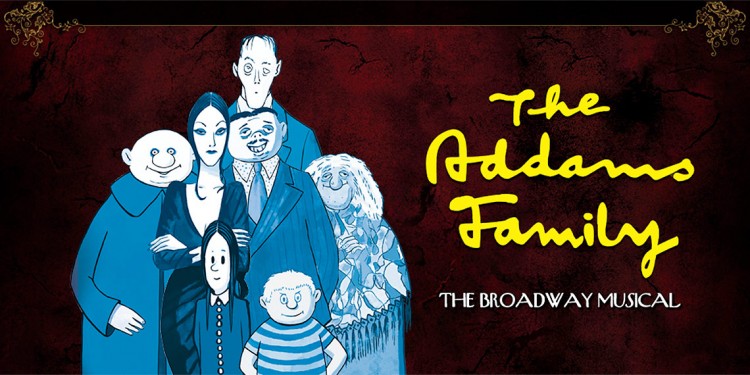 T
hey're creepy and they're kooky, mysterious and spooky. And now they are coming to Old Town.
Based on Charles Addams' one-panel comic strip about an usual family of frights, "The Addams Family" television show first premiered in 1964. Although it only ran for two seasons, the show, with its creepily catchy theme song and crazy cast of characters, has made an indelible mark on pop culture. The antics of Gomez, Morticia, Wednesday, Pugsley, and their wacky extended family have been reproduced, and imitated, on television and in film for decades. And now they have been put to music.
Billed as a "magnificently macabre" new musical, "The Addams Family" was brought to the Broadway stage by the writers of the Tony Award-Winning "Jersey Boys," Marshall Brickman and Rick Elice. The musical first appeared on the great white way in 2010, starring Nathan Lane as Gomez and Bebe Neuwirth as Morticia. The production closed in December of 2011 and soon began a nationwide tour.
"The Addams Family" musical's narrative revolves around daughter Wednesday, who is now grown, confiding in her father that she has met a nice, normal boyfriend from a respectable family. Not only is Gomez tormented by the thought of keeping the news from his wife, the cat is soon out of the bag and the story unfolds around the family's reaction to this upsetting information.
Now Inland Empire residents have a chance to enjoy the antics of the world's most ghoulish group when "The Addams Family," comes to the Old Town Temecula Community Theater this month. The monstrous musical will be presented by the theater's resident company, the Temecula Valley Players.
The Temecula Valley Players production stars Johnny Fletcher (Gomez), Erica Marie Weisz (Morticia),
Jacquelyn Peterson (Wednesday), Brennen Winspear (Pugsley), and a cast of dozens of the area's most talented singers, actors and dancers.
Though "The Addams Family," has been promoted on tour as a family musical, it does contain mature subject matter and parents should consider this before bringing the little ones to such a spooky, yet silly, show.
The Temecula Valley Players' "The Addams Family" will continue on stage at the Old Town Temecula Community Theater through February 22nd so get your tickets now before this family of freaks has disappeared into the night.