Tom Clark Brings Off-Kilter Comedy to Pechanga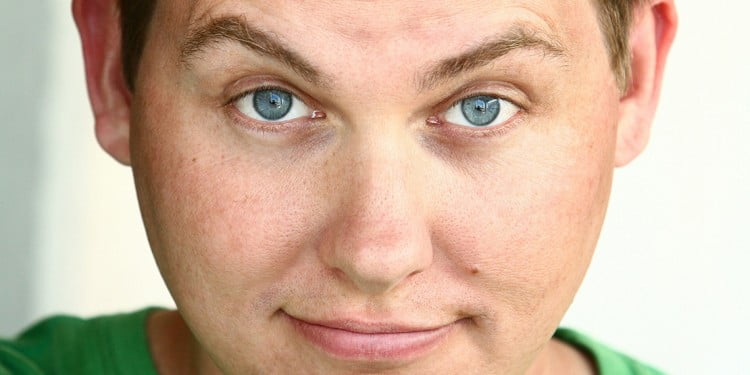 Considering Tom Clark's first career was as a social worker finding employment for the disabled, it seems a little bit strange that he considers himself the "Bad Boy of Comedy."
"I am a little awkward, a little creepy and a lot of fun," Clark said during a recent interview.
While still in full time social work, Clark moonlighted as a stand-up comic; performing in clubs all over the Milwaukee area. When he realized his side job could become a full time career in entertainment, he moved to Los Angeles to pursue his dream.
"My show is a lot of absurd silliness with a mix of stuff made up on the spot"
A graduate of the intense and prestigious Second City Conservatory in Chicago, Clark's Los Angeles career began performing sketch comedy as a member of the popular ComedySportz LA.
With comedy sports being a mixture of comedy, improvisation and stage presence, Clark decided it would be useful to take acting classes; which led to roles in television shows and movies including "The Closer" on TNT, NBC's "Outsourced," the Hallmark Original Movie "The Wish List" and the Jonah Hill produced upcoming film, "Kitchen Sink," starring Denis Leary, Vanessa Hudgens, and Bob Odenkirk.
Together with his fiancé, Clark has even written a television pilot called "Oak Park" that he will be producing this month and hopefully selling to a network.
Still, Clark's first love is making people laugh and he is now a regular in comedy clubs all over the country, including Pechanga Comedy Club this month.
As far as his material, Clark has found his niche by picking on the one person he is most familiar with…himself.
"I think I have a really weird way of looking at the world and I'm probably more self-depreciating than most comics," he said. "I don't mind being the butt of the joke and I think that helps the audience relax and have more fun."
Clark may spend a lot of time putting himself down, but luckily he doesn't look around the comedy club for additional targets.
"I do talk to the audience but it's never mean spirited. I never want anyone to walk away from the show with hurt feelings," he said.
In addition to feeding his own insecurities, Clark does discuss other topics; even offering his audience advice on how to handle life's awkward moments.
"My show is a lot of absurd silliness with a mix of stuff made up on the spot," Clark said. "It's sort of a stream of fun ways to deal with stressful situations and obnoxious people."
It may seem like Clark is a bit of an enigma, with only one surefire way to solve the mystery that is the man. You have to buy a ticket to his show.
"Comedy, to me, is a lot like the art of making love. You learn by watching other people," Clark said. "So come on out and enjoy!"
Tom Clark
Pechanga Comedy Club
August 8th and 9th