Roy Wood, Jr. Returns to Pechanga a New Man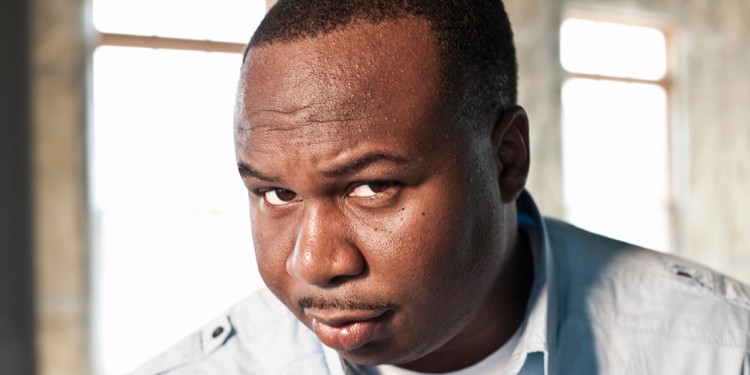 The last time I spoke to Roy Wood, Jr., he told me about a pilot he had just shot for TBS based on the stand up material of fellow comic, Steve Byrne. That series, "Sullivan and Son," is now in its third season and has become an established hit for the cable network. Originally hired as a recurring character, Wood has since been named a series regular and, however popular the show has become, success doesn't seem to have changed the exuberant yet humble Wood. Well, maybe a little bit.
"I've got a girlfriend now so I seem to have a more positive outlook on things, which I think is what is supposed to happen when you have a girlfriend," Wood said during a recent phone interview. "And I've lost some weight, which is weird considering I'm on a show about beer."
"Sullivan and Son" is a workplace comedy about a big city lawyer (Byrne) who moves home to Pittsburgh and purchases his family's bar. A lot like "Cheers" with an edge, the show's namesake tavern is filled with an ensemble cast of wacky regulars. Wood's character "Roy," which is not based on himself, tends to frequent the bar to get away from his overbearing spouse whom we, as the audience, have yet to meet. We have, however, been introduced to other members of Roy's family, played by some of entertainment's best actors.
"There was talk, this past season, about getting my wife on the show and they ended up giving me a mother instead, which I was okay with because they ended up casting the wonderful Loretta Devine," Wood said. "I hope we explore that arch a little bit more because working with acting royalty, Loretta Devine, was an unbelievable experience. Considering George Wallace plays my father, I think that would be a hilarious dynamic to have them together."
The success of the TBS series has opened doors for the already successful Wood as a comedian, appearing in comedy clubs and venues not available to him before the show premiered. Wood has had the opportunity to entertain the troops on a USO Tour, in support and on behalf of the show. This Thursday, September 25th, Wood will even appear on "Late Night with Seth Meyers," where he is considering sharing his dissatisfaction with one of California's new environmental efforts.
"I'm very upset about this bag policy in California," he said. "I understand that you're charging me a nickel for bags but let's face it, a nickel is not enough. If you are trying to discourage us from buying a bag, that bag has to be $37. If you really want to save the environment, you've got to up the price. So, when I'm on 'Late Night with Seth Meyers' it will be a good time, but I might share a little more of my anger about the bag fees. They're really pissing me off."
Returning to the Comedy Club at Pechanga this weekend, Wood is reminded of his complex feelings toward being in wine country.
"I drink wine now, because of my girlfriend, so we might go out to wine country but I'm not really concerned with how they make the wine," he said. "I'm much more concerned with raisins. What grapes do they use for raisins? Are these the rejected wine grapes? Is it the B team?"
For those who have seen Wood perform in the past, he assures this weekend's crowd will be seeing a whole new set to accompany the whole new man he has become.
"I haven't been to Pechanga in two years, maybe three, and there is definitely a lot that has changed in my life," Wood said. "I'm in a much better place and it's a completely different stand up show, but it is still more about what I see around me, more so than what is happening in my world. I think good comedy is about laughing at the world around us, like having to pay extra money for sauce or some idiot who signals left but then turns right. You kind of find out that we all have a lot more in common than the world wants us to believe."