Hot Fun in the Summertime: Refuge Summer Nights Returns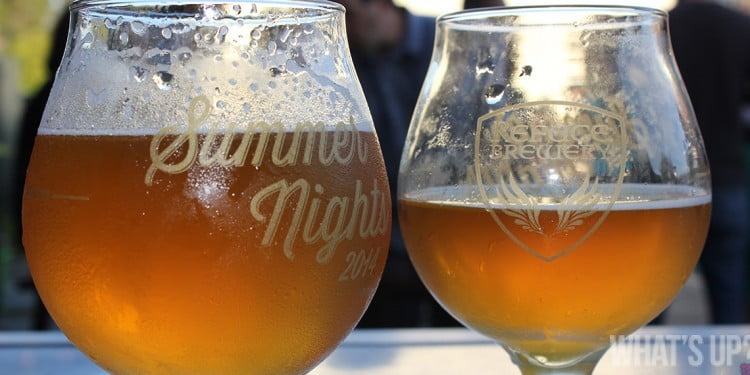 W
hen I think of summer, I don't exactly have the same excited reaction as a lot of others do. I don't like the beach and I burn after five minutes in the sun. I dread having my daughter bored all day long, with school out, and don't even get me started on the 100+ degree days we start getting by early August. Saying the summertime isn't my favorite time of year would be an understatement, but then I remember that Refuge Brewery will start hosting their monthly patio parties, Refuge Summer Nights, and suddenly I'm happy once again!
From May to September, on the third weekend of the month from 5:00 to 10:00 pm, Refuge invites their loyal devotees as well as newcomers to enjoy their exclusive brews, live music and great food. Outside on their patio, as well as inside the tasting room, Summer Nights visitors have the chance to not only enjoy the atmosphere of all the summer fun, but they can also be the first to sample newly released beers; one of which is debuted at each Refuge Summer Nights installment.
For the first Refuge Summer Nights of 2015, local favorite cover band, Mrs. Jones' Revenge, will be rocking the house and the Urban Eats food truck will be pulling in to provide fresh party grub.
For the May 16th show, Mrs. Jones' Revenge will be entertaining the beer-sipping crowd with sound-alike tunes spanning several decades of music. Although they are used to playing in much larger venues, lead singer Jeff McNeal promises the same explosive show in Refuge's more intimate setting.
"We're looking forward to providing Refuge Brewery fans with a classic rock tribute concert like no other," McNeal said. "The audience can expect a high-quality show out back in the parking lot with the same performance we bring to every venue we play in. The show will not be scaled down in any way."
Can't make it on May 16th? The remaining Refuge Summer Nights line ups will be:
June 19:
Band – Big Papa and the TCB
Food – Devilicious (Cajun-inspired menu)
July 17:
Band – Tim Walsh
Food – Chef's Pantry
August 22:
Band – Lee Koch
Food – Pizza Pazza
September 19:
Band – Bluefish
Food – Devilicious (fish tacos)
So take my advice and plan to come out to at least one of Refuge Brewery's Summer Night's events because, as far as I'm concerned, these parties make even the hottest of days seem like breezy fun in the sun.