Comedian Rudy Moreno Returns to Pechanga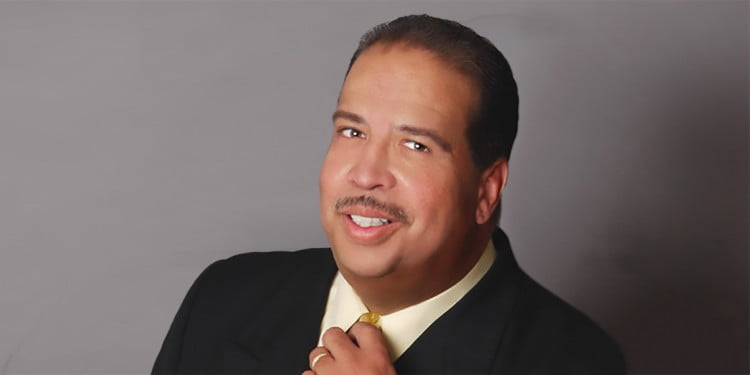 Rudy Moreno is a regular at comedy clubs in the Inland Empire, which works quite well because he's confident his audience will want to make repeat visits to his shows.
"If you buy a ticket, I promise you will want to buy another one for the next night because you are going to want to come back," Moreno said during a recent interview. "I never do the same show twice. It's a different show every night so you might want to come more than once."
During his 23-year career, Moreno has toured all over the country and had the opportunity to open for some of the biggest names in entertainment, including Smokey Robinson, Natalie Cole and Lynyrd Skynyrd, among others, and has appeared on some of the biggest stages in entertainment.
"I never do the same show twice. It's a different show every night so you might want to come more than once."
"I was able to work in some unbelievable venues, like the MGM Grand, the Gibson Amphitheatre and the LA Coliseum," Moreno said. "These are venues that are reserved for bigger acts but I had the opportunity to work in them, either as an opening act or as part of a comedy tour."
In addition to numerous solo appearances and group comedy tours, Moreno has appeared on dozens of TV shows including "Everybody Loves Raymond," "ER" and most recently, "Jimmy Kimmel Live." Moreno has released his own comedy CD titled "No Looking Back," and is currently working on a second.
Although he is a Latino, Moreno is confident his material has mass appeal.
"I think you get pigeon-holed into people thinking you can only perform for Latin audiences, but I think everything I say is relative," he said. "I talk about marriage. I talk about growing up. I talk about having a job and having money or not having a job or money. These are things that are relative to everybody and are not considered just Latino issues."
Moreno understands that first-time comedy club attendees may be a little bit hesitant, considering the less than exceptional work some of his younger colleagues may be putting out there. He even has taken it upon himself to mentor young comics to feel more confident in their craft.
But, if a comedian is performing material the audience may find inappropriate, Moreno does encourage them to take matters into their own hands.
"Guys just getting started get nervous and they don't have any chops so they depend on cussing like it's a defense mechanism," Moreno said. "So, I tell people that they should always come out to a comedy show but the minute they feel uncomfortable, get up and leave and ask for your money back."
But Moreno is confident nobody will be leaving his show before the final metaphorical curtain.
"I do comedy without props. I don't tell dirty jokes, or any of that," he said. "It's just good old comedy that's fun and entertaining and I look forward to seeing everyone there!"
Rudy Moreno
Pechanga Comedy Club
August 22 and 23