Comedian Quinn Dahle Headlines Comedy Club at Pechanga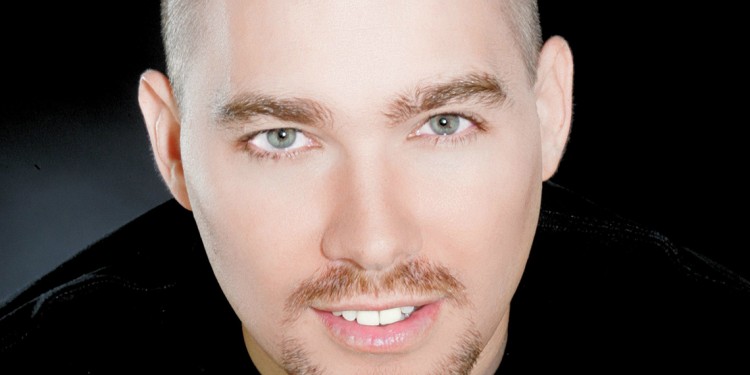 When asked what he finds funny, Comedian Quinn Dahle can't seem to come up with anything original or even truthful to say, so he just makes something up.
"What do I find funny? Where do I start," Dahle said during a recent interview. "I still laugh at the old classic acts like Rip Adams and the Tomato Sisters, Babe Newman and the Hog Brothers, B.D. Tenkins, before the piano, Whistlin' Snip McCall, Rowdy Randy Ridgeback and even Verma Selpnorf, from 'Return of the Freaks.' They just don't make humor like that anymore."
Those names may not be actual comedians but Dahle has definitely found a name for himself. He is a frequent face on comedy television, appearing on shows including "The Tonight Show with Jay Leno," "Lopez Tonight," and "Last Call with Carson Daly," and has worked with dozens of the biggest stars in comedy including Dane Cook, Tim Allen, Dana Carvey and the late Robin Williams.
Dahle has not only toured all over the country, performing his unique brand of clean and witty comedy, but has even traveled overseas for the opportunity to perform for the troops.
Despite already climbing the latter to stand up comedy success, already accomplishing several of the goals of most aspiring comedians, Dahle jokes that it could all be over by the end of the year.
"It's always been my big dream to have my very own HBO special but, exactly three months from today, I'm giving up," he said.
Whether he will still be entertainment audiences in 2015 or not, our community has a chance to see him before retirement when he comes to the Comedy Club at Pechanga Resort & Casino this weekend and, when he takes the stage, he assures his audience that what you see is what you get.
"The man on stage is me, pretty much," Dahle said. "I talk about my life and things I feel strongly about and it's all based in truth. I do like to engage the crowd at times but I don't like to insult people. I want people to feel comfortable, have fun and come back."
For the Temecula show, Dahle is sure he will talk about his lovely wife, a topic that he finds inexplicably confusing to some.
"People always come up to me after the show and ask me if I really have a Mexican wife, like it's a wild animal," he said. "I'm here to break down barriers and say that it's okay to date out of your own race. I know I'm going to get a lot of backlash over this, but I'll even go so far as to suggest Temecula legalize mixed-race marriages."
It seems to be pretty hard to get Dahle to say anything serious about who he is or what his future may hold, so it's a good thing he does comedy for a living. At least we know his Pechanga show will be funny.
"They are running a special promotion this weekend at the club," Dahle said. "The first ten people get in before everyone else and, let's be honest, it's not like there are a lot of other options in Temecula."