The Best Places to Grab a Drink in the Temecula Valley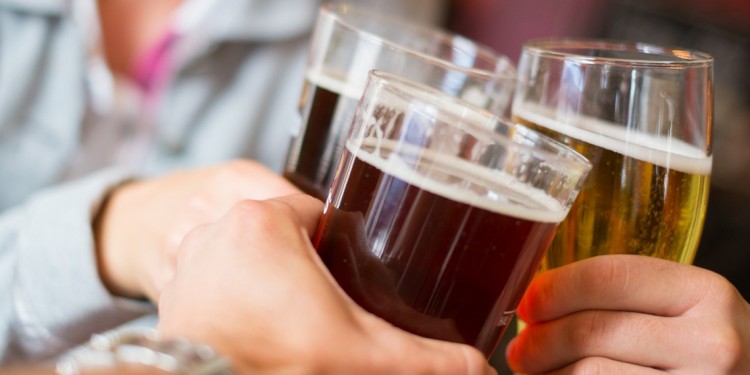 Best Places to Grab a Drink Elsewhere in Temecula (Should we say "Old Town Adjacent?")
Pechanga Resort & Casino
45000 Pechanga Parkway, Temecula
Pechanga really needs no introduction because, unless you've been living under a rock, you've probably been there at least once for a show, a good meal or some gambling. (Am I supposed to say gaming? All the casino ads always say gaming, as if we think it's free).
Pechanga is so much more than gambling so I'll skip the generics of what they have to offer in entertainment and dining because, quite frankly, it would be quicker to list what Pechanga doesn't have. Basically they have everything you need for a night out.
What you may not know is that Kelsey's Sports Bar & Grill has football specials on Monday, Thursday, Saturday and Sunday and Happy Hour Monday through Friday from 4-7pm. Journey's at the golf course has Happy Hour from 3pm to dusk and all bars and restaurants have monthly drink specials. The current drink special for November is the Pinot Grigio Delight and December will have a festive Negroni cocktail, each for only $5.25.
If you get hungry after a round of golf or a trip to the spa and you realize it's Happy Hour, Kelsey's has appetizer specials ranging from $3-$12 and Journey's End has all appetizers for $6.
If you are looking for a dining location for the holidays, 7 out of 11 of Pechanga's dining locations have seasonal menu options as well as Thanksgiving take out opportunities, so give them a call for more information on all of the culinary festivities!
Black Market Brewery
41740 Enterprise Cir. N, #109, Temecula
In my opinion, the greatest thing to happen to Temecula since the skyrocketing housing prices in San Diego County is the emergence and overtaking of the brewery culture on the community. Top-quality microbrews have been popping up all over the valley and those who have an aversion to wine tasting now have their own opportunity for bus tours and day-drinking, without the glass swirling or cork sniffing.
One of the pioneers of the area's brewery renaissance is Black Market Brewery, which is now a staple at local supermarkets. Still, nothing beats grabbing a stool at the brewery itself and sampling the fresh creations.
Happy Hour at Black Market is Monday through Thursday from 4-7 pm, where there's $1 off all pints and glasses. Although you can find Black Market selections in stores, there are always four or five specialty beers available exclusively in the tap room so stop by, have a brew, and pick up one of their holiday gift boxes for the over 21's on your shopping list.
Killarney's Restaurant and Irish Pub
32475 Highway 79 South #G101, Temecula
It may be Thanksgiving, but it sure feels like St. Patrick's Day at Killarney's. Being the first bar I visited when I came to Temecula, as well as being stumbling distance from my house, Killarney's is a personal favorite of mine.
Killarney's has a wide selection of beers and ciders on tap, including those from our friends across the pond and the emerald isle or whatever other European cliché you can think of, like Boddington's and Smithwick's.
Happy Hour is Monday through Friday from 3-6:30 pm and beer specials include $3.50 Coors Light, $4.50 local craft beers, $5.50 for all Irish drafts. There are also $4.50 house wines and cocktails are $3.50 for well drinks and $4.50 for calls. There's also apparently something called a Moscow Mule (that's what she said) and margaritas for $5.50.
Appetizers are discounted during Happy Hour and there are daily food specials like Taco Tuesday (I'm okay with them saying it in English), with $1 street tacos and discounts on Mexican cervezas. Right now they are featuring their winter menu with their annual favorite, Pumpkin Delight dessert.
Altogether, Killarney's has 28 draft beers including craft beers, over 100 different beer bottles, and the most whiskey and scotch in all of Temecula. So, if you are looking for a place to grab a drink, you can't beat the luck of the Irish.
Longshadow Ranch Vineyards and Winery
39847 Calle Contento, Temecula
Longshadow Ranch may only be open until 5pm, but with a special blend of wines called a Panty Dropper, I felt it needed to be mentioned. Tastings are $15 per person and full glasses of wine are available as well.
As a special holiday treat, every Sunday afternoon (weather permitting) there will be Christmas-y carriage rides through the vineyard grounds. A one-horsed open sleigh, maybe?