The Nutcracker Dances in the Holiday Season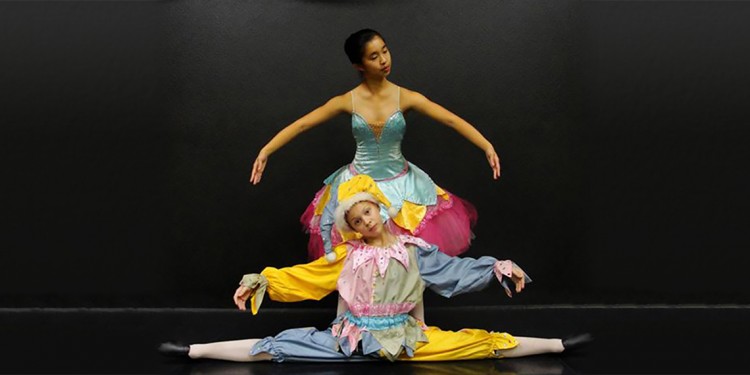 Finish up those Thanksgiving leftovers because the Christmas season is upon us and the Inland Valley Classical Ballet Theatre has the perfect way to ring in the most wonderful time of the year; bringing their production of "The Nutcracker" to the Old Town Temecula Community Theater.
"I love 'The Nutcracker' because it really does open up the holidays," Svetlana Waisman, IVCBT Artistic Director said during a recent phone interview. "Because I work with children, I get to see them in rehearsals getting so incredibly happy because Christmas is coming. It's the biggest holiday of the year and everyone is celebrating its significance and this show has become part of that tradition."
Tchaikovsky's beloved ballet is based on the classic story of a young girl named Clara who awakes to find herself immersed in a Christmastime war between a mouse king and a brave nutcracker prince; with whom she takes a magical journey. With her prince, Clara encounters holiday characters including dancing snowflakes, enchanted Christmas toys and sugarplum fairies; all of which traditionally dance their own vignettes within the classic ballet.
Though Waisman has been known to put her own spin on classic works as well as choreograph original pieces, she made the artistic choice to retain the traditional familiarity that audiences expect from "The Nutcracker" year after year.
"This is the traditional Nutcracker that everybody knows and loves," she said. "We're doing the Russian version, which has a little bit more fun and color. The choreography may be slightly different but the concept is the same."
Waisman's creative vision includes a stellar cast and elaborate and beautiful sets and costumes that she feels truly evokes the spirit of the holiday season.
"Coming to the show in a real auditorium is so much different than what you see on TV because we have the beautiful costumes and colors and lighting effects," she said. "We even have the fake snow at the end of some of the dances that really adds to the feel. We have a lot of little production tricks to keep you entertained."
Whether or not "The Nutcracker" is a must-see for your family during the holidays or if you are looking to start a new Christmas tradition, Waisman is confident that the magic of "The Nutcracker" is something that stays with you all year long.
"I've seen children who are barely walking just stop and be fascinated with 'The Nutcracker," Waisman said. "Everybody likes it, adults and kids, because it's a very light and happy ballet. We are opening the door to this beautiful season of Christmas and, with our sets and costumes and story and music, we really are creating memories."