The Mix FM Presents 2nd Annual Music, Beer, Wine and Chili Festival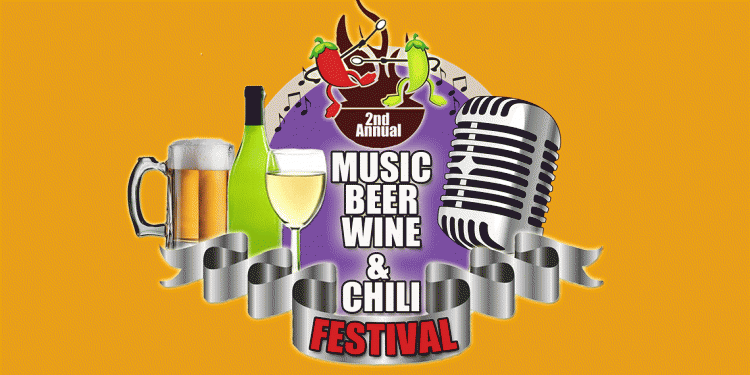 There's good food and even better brews as local radio station 101.3 The Mix FM presents their second annual Music, Beer, Wine and Chili Festival this Saturday in Hemet.
From 3:00 to 10:00 pm, attendees can enjoy tastings from breweries and wineries from all over the Inland Empire including Hangar 24, Electric Brewing Company, Monte De Oro Winery, Craft Brewing Company, Bulldog Brewery, Wicks Brewery, Kat Daddy Brewing Company, Callaway Winery and La Rebelde Winery, among others.
Budding chefs and home cooks alike can share their talents with their friends and neighbors by participating in the station's chili cook off. The $500 first prize will be awarded to the chili deemed the best in show and, since it is not governed by the International Chili Society, everybody has a chance to win!
A full line up of musical entertainment is on the afternoon schedule, with five bands appearing throughout the afternoon, including Woodstock Mud, Temecula local Alaina Blair, The Gallery, and festival headliner Wanted – The Ultimate Tribute to Bon Jovi.
The Mix 101.3 FM will be broadcasting live from the event all afternoon until 6:00 pm so listeners can come down and shake hands with some of their favorite on-air talent.
Ticket sales ($15 presale / $20 at the door) will support the event's venue; which some consider Hemet's hidden gem.
"A portion of the proceeds goes to benefitting the Ramona Bowl Amphitheatre," Holly Halvatgis, Director of Marketing and Promotions for The Mix said. "It's such a beautiful venue and a lot of people don't even know it's there. It holds the Official California State Outdoor Play ['Ramona'] and we want to give them some exposure with this event."
In addition to food and drink tastings, vendors will be sharing their wares; selling jewelry, clothing and other locally-made products, adding to the festival atmosphere.
A gastronomical extravaganza for the whole family, 101.3 The Mix FM's Music, Beer, Wine and Chili Festival is sure to satisfy even the most finicky of entertainment appetites.
"I think it's going to be a fun-filled day full of entertainment and local businesses and it's helping support the arts in our area," Halvatgis said. "It's obviously really fun, our listeners love it and it's a really good community event. We hope you'll come down and join us."