Gallery at the Merc Presents Contemporary Artist Gabriele Bitter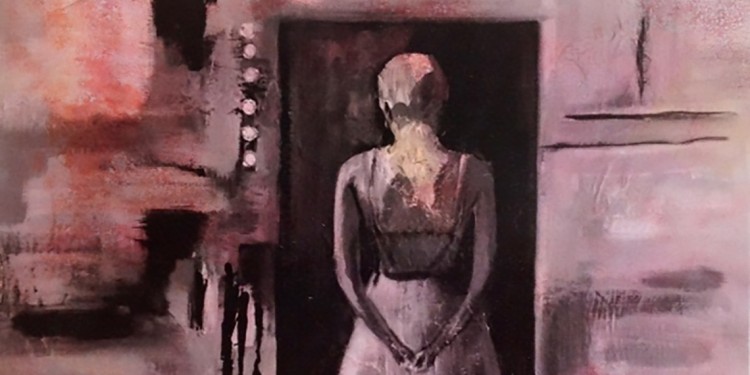 Gabriele Bitter knows firsthand the emotional power of art.
"I visited the Portland Museum of Art recently and I was really moved to tears by an exhibit of prints by 20th Century artists from all over the world," Bitter said during a recent interview. "I know that sounds crazy, but it moved me because the works were honest and without pretense. That was an inspiration for me."
Though mainly a contemporary abstract artist, Bitter also finds herself pursuing the medium of traditional printmaking, depending on her mood. Temecula residents have a chance to view and even purchase selections of both mediums at an exhibition all this month at the Gallery at the Merc in Old Town.
"I am so honored and thrilled to have been accepted to show my work at the Gallery at the Merc and I hope that lots of people will come and see my work that otherwise might not do so," she said.
Bitter brings with her several selections from her career. One piece on the display will be an abstract called "Ice Age."
"I painted that relatively fast, listening to lots of classical music," Bitter said. "I saw photos by a famous photographer of the polar ice and how the colors played a big part of his photos. There was something fragile about the ice and I could see how that relates to us."
"The Girl" is a work created by Bitter, with loving patience, by using an old-fashioned printing press.
"In a world where digital art and instant gratification is a must, having to carve slowly and then inking the linocut and then using beautiful paper and then placing it on the press and then moving the big wheel that moves the press is exhilarating," Bitter said. "It's like Christmas, when you can hardly wait for someone special to open your gift so you can see their eyes lighting up."
Another one of Bitter's works on display in Temecula, "The Unfinished Woman II" (pictured) is a follow up to a piece she had previously created for a past show.
"The original painting is the 'Unfinished Woman' which is an acrylic painting on canvas," she said. "It was part of a very special theater event of Theatre Arts West in Fallbrook. I took a photo of my work and, through a special process, added it on top of one of my mono-prints. The effect is very nice and I will be doing more of these pieces."
The Gallery at the Merc is an intimate space adjacent to the Old Town Temecula Community Theater. Bitter's exhibit will run all this month, with an opening night reception and artist meet and greet on Friday, November 7th from 5:30 to 7:00 pm.
Inspired by everything from fashion magazine spreads to conversations with friends and colleagues, Bitter hopes her exhibit attracts not only art enthusiasts but also maybe those visiting the gallery for the first time; creating new art-lovers in the process.
"Art always benefits a community like Temecula because it enables the visitors to use their imaginations and broaden their horizons," Bitter said. "Colors, shapes or textures can have quite an effect on the visitor. Maybe it moves you or it connects you to something or it just makes you smile. Art is very personal, like a good perfume or a great wine. You interpret it for you and how it makes you feel."