Rock Cover Band Crimson Crow Define Local Talent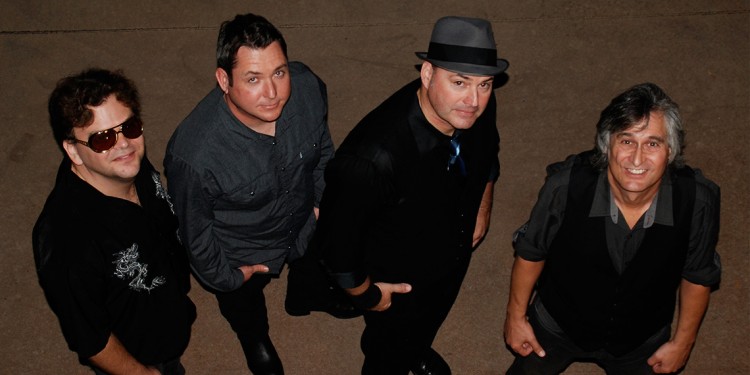 It's hard to frequent any establishment in the Temecula area without seeing the rock band, Crimson Crow, perform at least once because these guys are never hurting for a gig.
"Crimson Crow members are locals from the greater Temecula and North San Diego County areas," Tim Kramer, lead guitar and band leader said. "Most weekends, and Thursdays, you will find Crimson Crow playing at a winery, a casino, a nightclub, a party, or a corporate event."
Familiar faces around town, the members of Crimson Crow include Kramer, Rich Smith (Lead Vocals), Jim Hathaway (Drums) and Mark Cummings (Bass) and each of them contributes to vocals. The band wouldn't be complete without honorary member, Public Relations and Business Affairs Manager, Veda Woodward.
"Crimson Crow came together as a band by hand-picking each person," Kramer said. "I looked for like-minded musicians who were outstanding in their area, who were ready to partake in doing something big."
Coming off a successful night at the Cabaret Lounge at Pechanga Resort & Casino, cover band Crimson Crow's set list runs the gamut, playing hits bridging four decades.
"Crimson Crow plays zestier rock music that spans many eras," Kramer said. "During any given performance, Crimson Crow may play The Beatles to Tom Petty to the Red Hot Chili Peppers. The eighties are a major focus, with power pop tunes from The Romantics, Tommy Tutone, and Bryan Adams. Crimson Crow sets often have surprises that patrons may not be accustomed to hearing recently in this area."
Crimson Crow can be seen on stage this Friday, October 24th from 6:00 to 9:00 pm at Europa Village Winery.
Whether it will be your first time seeing the band perform or you are a loyal friend or fan of the local musicians, Kramer wants future audiences to know that a Crimson Crow show is never the same thing twice.
"When someone comes to a Crimson Crow performance they can be assured to hear some songs they were not expecting and witness some fun stage antics that the band was not expecting," Kramer said. "Whether it is at a casino, a winery, a nightclub or a party, if you are ready for a zestier, zingier form of rock then Crimson Crow is a performance you do not want to miss."