Brian Culbertson Celebrates 20 Years of Experience at Thornton Winery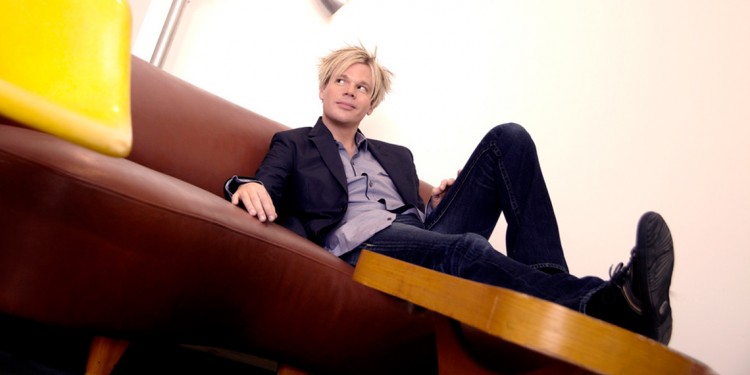 When speaking to contemporary jazz musician and composer Brian Culbertson about his two decades of performing professionally, he seems genuinely grateful for being able to sustain a successful career while still being true to himself as an artist.
"I think what I'm most proud of is the fact that I've kept the quality of the albums and the live shows as high as I possibly can without ever skimping," Culbertson said during a recent phone interview. "There's been many times that were hard in my life, whether it was financially or otherwise, but I always wanted to make the best albums possible, even if it meant spending my own money. People would tell me that I could have a smaller band and make more money but I wanted the best for my fans. The financial people aren't always happy with me, but I'm having a good time."
Twenty years and fourteen albums later, Culbertson's music has run the gamut of genres from smooth jazz to R&B to funk, depending on the time in his career or the album being recorded.
"I kind of like to create different moods and vibes, depending on what the concept of the album is," he said. "If it's a funk album, it's sort of supposed to be more of a party vibe, or it could be like my 'Dreams' CD, which is way more introspective and late night vibe-y. So, really it's a mix of different emotions but, the bottom line is, I hope that people get a strong emotional reaction, depending on whichever direction the music is going."
In celebration of his 20th anniversary in music, Culbertson approached 2014 with two new and challenging projects in mind. In September of this year, he recorded his first completely live album, over a four-night stand at Yoshi's in Oakland.
"It was slightly nerve-wracking, when you're doing it, because it's always in the back of your head that you can't mess up," Culbertson said. "I've honestly never heard a recording like that of my show before so, to hear it back in the studio, with all the audience reaction and everything, was really fun. I'm excited for people to hear it."
Culbertson's second endeavor was a step outside the box from anything he had ever produced. He sat down at the piano and recorded "Breathe," a thirty-one minute, 60 beats-per-minute, piano improvisation which Culbertson created as a therapeutic accompaniment to induce relaxation in massage, yoga and meditation.
"I don't think a lot of people really take enough time for themselves since things are so hectic, my own life included, and now and then I like to tell myself to settle down and breathe. And there [the album] was," he said.
In addition to these two unique endeavors, Culbertson recently released "Another Long Night Out," a remake of "Long Night Out," his very first studio album. When he returns to Thornton Winery for their popular Champagne Jazz Concert Series, now in its 26th year, Culbertson brings with him songs from his entire CD catalog to satisfy even his most loyal fans.
"I'll be playing selections from twenty years ago all the way to the new ones and our show is about having a great time and being entertained," he said. "A lot of people in the music industry just get all heavy into their music and just sort of stand there and play. I like playing the music extremely well but also incorporating a show visually. I'm always striving to just give a better show so people go away thinking it was entertaining and fun and they can't wait to go again."
Although Culbertson has been a part of Thornton Winery's Champagne Jazz Series for almost as long as he's been performing, his versatility as an artist ensures that even those who have seen his show many times before can expect something new and exciting.
"As a musician, a lot of people see you as going only one direction but, if I wanted to, I could really go in any direction," Culbertson said. "Whether it's a full orchestra to hip hop, I've really done it all. But whatever I'm doing I make sure the quality is the best it can be."