One-Man Play Honors the Life of Vince Lombardi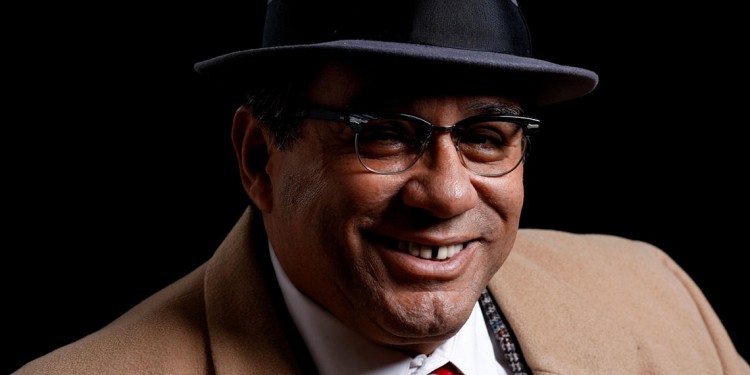 You don't have to be a football fan to know that the legendary Green Bay Packers Head Coach, Vince Lombardi, was one of a kind. Though nobody can replace the late sports icon, who passed away in 1970, actor, director, producer and motivational speaker, John Pinero comes pretty darn close with his portrayal in the one-man show, "Vince: The Life and Times of Vince Lombardi."
The Lombardi biopic project began in 1994, when Pinero was in an acting class with former Alabama football player, Buddy Farmer.
"[Farmer] had written a play titled 'Coaches' and it was about three coaches: Knute Rockne, Vince Lombardi and Bear Bryant and he asked me to play Lombardi. I agreed and started doing research," Pinero said. "After an invite to surprise his ex-players with my 20 minutes from that play, their reaction convinced me to write the play about Lombardi."
Those 20 minutes became a full-scale production, which will take the stage at the Old Town Temecula Community Theater on Sunday, January 4th.
A new resident of Temecula, Pinero's play will cover the extent of Lombardi's life, from young adulthood through to his professional success.
"The audience will see Lombardi's life, from the tough streets of Brooklyn to his last days in Washington, the sacrifices he had to make, the people who influenced him and he influenced," Pinero said. "You'll see his relationship with family and his players and what drove him to be the greatest coach that ever lived, according to ESPN and John Madden. Lombardi was a teacher first and coach second."
Pinero's spot-on interpretation of Lombardi has earned him keynote speaking engagements at the Pro Football Hall of Fame, the Green Bay Packer Hall of Fame and the opportunity to be featured in the 2006 Pre-Game Super Bowl promos.
"Vince: The Life and Times of Vince Lombardi" has been performed all over the country as well as abroad, but when Pinero performs for his neighbors in his new community, he hopes those who come to see him will take away some of the same themes and lessons from the iconic coach that still inspire him to keep on performing.
"You are never beaten, times just runs out on you. You can't always be first, but you have to believe you should have been. This is what I have learned from Lombardi," Pinero said. "If you play hard and fair and give it your all, you will always be a winner.  Always do your best to be the very best you can be."