The Spirit of Aloha Fills Old Town Temecula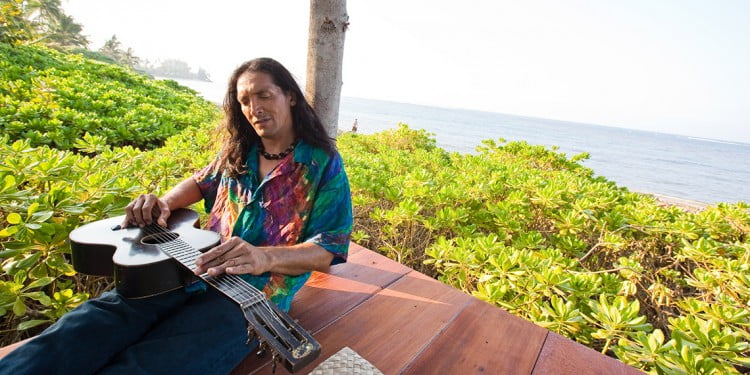 If you weren't able to make it to the beautiful Hawaiian Islands over the summer, the Old Town Temecula Community Theater has the next best thing.
Continuing the Aloha Music Series which began last month, the weekend of August 29th and 30th has back to back performances by some of the biggest names in Hawaiian music.
First, on Friday night, Grammy Award-winning recording artist, John Cruz, kicks off the island-style weekend with his unique and critically acclaimed brand of contemporary Hawaiian music.
"Some of my music is traditional but most of it is contemporary Hawaiian in that it draws from styles of music from around the world," Cruz said. "The Hawaiian language is a very warm and round sounding language, compared to the way German may sound; which can have a brash or rougher sound. The melodies are warm and soothing."
Cruz is one of Hawaii's most successful musicians, having won numerous awards, and has released several CD's that debuted at #1 or #2 on the Billboard charts. The documentary film about his life, "Made of Music: The Life of John Cruz" premiered at the Louis Vuitton Hawaii International Film Festival in October 2006, and he even made an appearance on the hit CBS television show, "Hawaii 5-0," before also appearing on the show's soundtrack.
Performing alone with his guitar, Cruz will share some of his tremendously popular hits with local audiences; hoping they arrived with an open mind about what to expect of the genre.
"I would want [the audience] to describe the show as fun and inviting," Cruz said. "A lot of people have misconceptions about Hawaiian music and they should find out for themselves how much fun it is."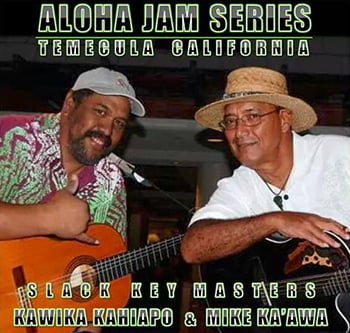 On Saturday night, the Aloha spirit is still alive and well with the Slack Key Guitar Festival featuring Kawika Kahiapo and Mike Ka'awa.
Slack key guitar is defined as a fingerstyle genre of guitar playing, which originated on the Hawaiian Islands. The 2007 Na Hoku Hanohano Slack Key Artist of the year, Kahiapo, describes the one-of-a-kind method.
"Traditional Hawaiian music is usually simple in its application; one person and a Ukulele, or multiple players including guitar, bass, steel guitar," he said. "In our case, it's the art of Ki-ho'alu or slack key guitar. Sometimes called drop tuning or alternative tuning, the style is synonymous with the 'Hawaiian feel.'"
Performing as a duo for Saturday's show, Both Kahiapo and Kaawa have been performing professionally for upwards of four decades and have explored both traditional and contemporary Hawaiian music styles. Despite the differences between the classic and more modern types of island music, the philosophy remains the same.
"Many of us cross over and blend traditional and contemporary styles, but the use of Hawaiian language weaves it all together," Kahiapo said. "Telling the stories, accompanied by hula during performances, is usually driven by Aloha, for a place, people, a special someone or moment."
For both Cruz's show on Friday and the Slack Key Guitar Festival on Saturday, there is one constant message; that the feeling of being on the Hawaiian Islands stays with you long after you return home.
"We share [our music) as if it is an open book; revealing our culture, thoughts, history, and even pain," Kahiapo said. "But the Spirit of Aloha is the power that drives the delivery."