Cabaret at the Merc: Ahrens & Flaherty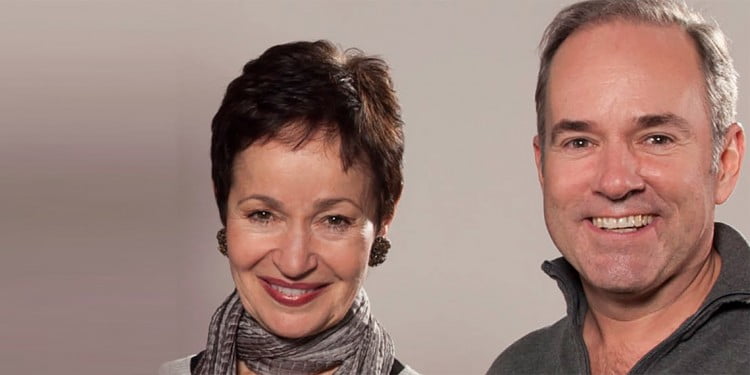 For the past two years, musical theater veterans Jordan Beck and J. Scott Lapp have been producing stellar Broadway entertainment right here in Temecula, with Cabaret at the Merc. Though the monthly series is a sell out every time, Beck and Lapp are hoping more locals take advantage of the opportunity to see high-quality professional musical theater right in their own backyard.
"A lot of our audience drives in from San Diego, Orange County and Los Angeles to see what we are doing," Lapp said. "We'd love the community right here in Temecula to get behind us and come out to see our shows. As one of our patrons recently said, Cabaret at The Merc is Temecula's best kept secret."
It may still be a secret to some, but Cabaret at the Merc still manages to pack the house with eager musical theater enthusiasts every month. For the August 31st installment, Cabaret at the Merc presents the music of songwriting duo, Lynn Ahrens and Stephen Flaherty.
Since the mid 1980's, Ahrens and Flaherty have been a staple on the great white way, writing some of the most popular contemporary musicals on Broadway. Their Grammy Award-winning work includes such hits as Ragtime, Seussical: the Musical and Once on this Island. In addition to theater, Ahrens and Flaherty received two Academy Award and Golden Globe nominations for the songs from the hit Twentieth Century Fox animated film, "Anastasia." Most recently, Ahrens and Flaherty introduced the world to a musical theater version of the 1976 Academy Award-winning film, "Rocky."
"Ahrens and Flaherty, in my opinion, are the modern-day Rodgers and Hammerstein," Beck said. "As a songwriting team, their material is so fine-tuned and technically unparalleled. They're the real deal, so if you're just getting your feet wet in the Broadway and showtune area, this is a great place to start, as their music is so accessible."
The Ahrens and Flaherty show will include selections from several of their works, including "Alone in the Universe" and "Notice Me Horton" from Seussical, "Journey On," "Back to Before," and "Wheels of a Dream," from Ragtime and "Journey to the Past" from "Anastasia." Lapp and Beck have also chosen to introduce the audience to some of the songwriting team's less-familiar work, including songs from shows like Lucky Stiff, The Glorious Ones and A Man of No Importance.
As they do every month, Beck and Lapp have invited some of musical theater's finest talents to participate in this month's show. The lineup for Cabaret at the Merc presents the music of Ahrens and Flaherty includes return performers, Jessica Nash Bernard and Errolyn Yavorsky, as well as newcomers to the series, T.J. Dawson, Rob Thompson and Natalie Wachen.
Though they have strayed from format and produced musical theme nights, Beck and Lapp look forward to bringing Cabaret at the Merc back to its roots.
"I think it's important for us to consistently highlight the songwriting teams that make Broadway and the musical theater scene so vibrant and lush," Lapp said. "Our audiences love shows like the Rat Pack and the Beatles, but we started off as a musical theater cabaret. All of our performers have backgrounds in musical theater and it's important to us that we continue to showcase the great work being done on Broadway."
With this month's performance of their popular Cabaret at the Merc series, Beck and Lapp look forward to not only entertaining current Ahrens and Flaherty fans, but also the chance to educate the audience on the work of an award-winning songwriting duo they may have not yet had a chance to experience.
"Ahrens & Flaherty are a great representation of the musical theater genre and have been wildly successful on both stage and screen," Lapp said. "Come enjoy a wonderful night of musical theater tunes with a fantastic collection of voices you won't find anywhere else on the West Coast. We are growing by leaps and bounds and tickets are becoming a tough buy because of the advance excitement on our shows."