Country Star Gary Allan Brings the Party to Pechanga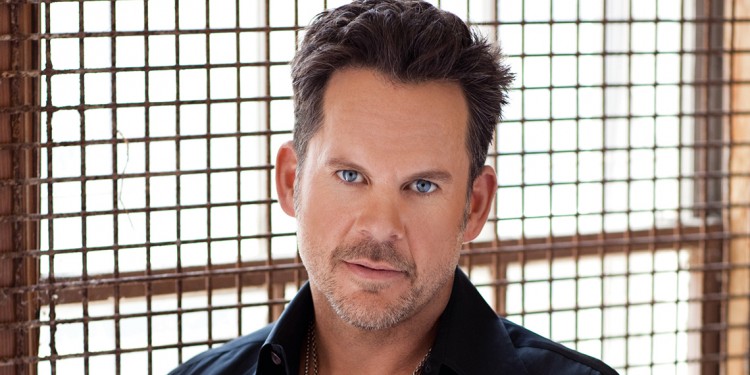 When the chart-topping raspy-voiced country music star, Gary Allan, prepared to record his ninth studio album, "Set You Free," he utilized a previously untapped resource; which also happened to be 50% of the population.
"I didn't set out to do anything differently on this album, but I did start writing with females for the first time," Allan said during a recent interview. "I think that brought a new perspective to my writing and to the overall feeling of the album. It wasn't that I had intentionally not written with females before, I just never realized I had not. Once I started opening that circle, it changed things."
Though Allan's previous lack of gender collaboration was in no means an act of misogyny, the change did prove successful. In early 2013, "Set You Free" became a certified megahit with fans as well as critics. The album's first single, "Every Storm (Runs Out of Rain)," reached number one on the Country Airplay chart and several additional releases received high Billboard Chart ranks as well as extensive radio coverage.
A Southern California native, Allan's career began in high school, performing in honkytonks after school alongside his musician father. Though he was offered a recording contract at the tender age of fifteen, Allan's parents were insistent he finish high school. Attending class during the day and moonlighting in country bars at night; Allan managed to graduate.
He then pursued a number of guerilla tactics to further his music career, but finally found success in 1996 when he landed his first record deal; releasing "Used Heart for Sale." He has since released eight additional albums which spawned numerous number one singles, won several awards and was even declared People Magazine's "Sexiest Country Star" in 1999.
Even with a laundry list of undeniable successes, Allan is still humbled by what he has accomplished and uneasy about what the future may hold.
"I think it is only natural to look back and question yourself, but honestly, I don't think I would have done anything differently," he said. "I've been doing this a while now and I'm happy about that. I've always wanted to have a career like Willie (Nelson) where people would say, 'That guy is still here?' I'm proud of that and I want to keep going that way."
With hundreds of songs in his catalogue, all inspired by different emotions, personal tragedies and triumphs and pivotal moments in his life, Allan finds it difficult to single out a favorite.
"My favorite is usually the one I am working on or the one I just finished," he said. "For now, I would say it is the new album I am currently in the studio cutting. As for my favorite song, that tends to change as well. Right now I like singing 'Bones' live. It is high energy and the crowd really gets into it."
Allan spends much of his time on the road; a fact welcomed by a musician who feels the most comfortable up on stage in front of an enthusiastic crowd.
"There is nothing like walking out on stage every night. It is a rush like no other," Allan said. "I would hope (the audience) would say that my music is edgy with a side of raw emotion, yet you can still feel the influence of all my heroes bleeding through."
With his unique style sometimes described as perfectly unpolished, Allan is still considering how his music might sound to a live audience while recording new material.
"I make music so I can play it live, so I always try to keep that in mind when I am in the studio," he said. "Sure, you may bring in more strings and other various instruments, but I want to be able to make it have the same feel whether in the studio or on the stage. That is one of the reasons I have started using my road band on my albums."
When he takes the stage at Pechanga Resort & Casino on Friday, September 5th, Allan hopes that the concert will accomplish the one professional goal he has set for himself; entertaining his loyal fans with one awesome show.
"Come to Pechanga ready for a party," Allan said. "Fans can expect a high energy, hit driven show and expect to have fun and be on their feet. We play a ton of the hits and even throw in a few new things. It's going to be a great night in California."