Classics at the Merc: Fee and Scharich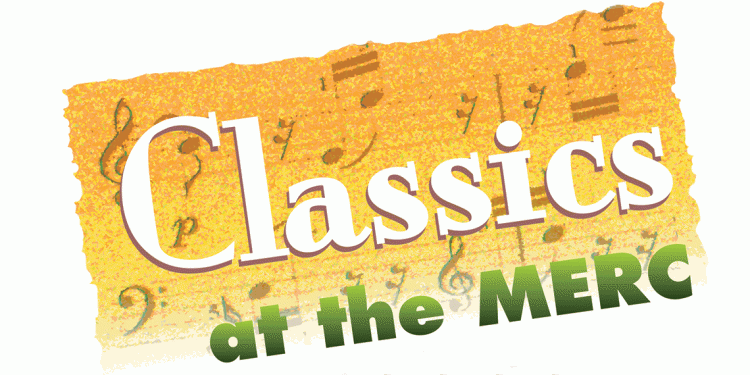 The music series Classics at the Merc has been making classical music personal and accessible to Inland Empire residents each week; highlighting the talents of some of the best in the business in an intimate 48-seat setting. This week's installment, entitled "For the Love of Lieder," reunites pianist George Fee and mezzo-soprano Kindra Scharich in the space where they began their partnership.
"A little over a year ago, [Scharich] and I prepared some songs and shared them with a small group of listeners. We felt a special musical bond, and our listeners sensed a unique chemistry in the performance," Fee said. "We were then determined to continue our musical collaboration, despite the distance factor of Ms. Scharich residing in San Francisco and my living in San Diego. Our first public performance occurred last February at the 'Classics at the Merc.' Since then we have performed many concerts and intend to continue promoting Lieder."
Lieder, which is German for "art song," will be the focus of this week's Merc performance.
"Lieder are simply songs in German but one does not have to know any German to relate to the emotions in the music," Fee said. "Although translations will be provided, many listeners prefer to just listen to the music. The subjects are no different than those of American pop songs; joy and fulfillment from love, sadness from the loss of love, and all facets of the human experience from the profound to the humorous."
Though there are many legendary composers of German descent, a show like Fee and Scharich's is a rare treat for their audience.
"I would expect anyone who enjoys listening to the symphonies, chamber music and piano music of Schubert, Schumann, and Brahms to enthusiastically respond to the songs of these same composers," Fee said. "But, though once abundant, Lieder recitals are rare in the music world today and many classical music enthusiasts have never heard songs of these composers performed live."
Fee is excited about the playlist for Sunday's show, which is as eclectic as it is inspiring and he is confident that even classical music novices will enjoy what this performance has to offer.
"Ms. Scharich and I consciously select songs which are easy for audiences to relate to," he said. "Schumann's 'Woman's Love and Life' set of songs illustrate a woman's journey from adolescence, thru marriage and motherhood, and finally widowhood. The exuberant 'Gypsy Songs' by Brahms all deal with love and are easily enjoyed by anyone. Although the songs of Hugo Wolf are less well-known, our audiences are finding it a fascinating experience to get to know these short works which range from the playful to the sublime."
Because the series will be moving to the Temecula Community Center on March 8th, due to theater renovations, Fee hopes many music lovers will take advantage of the unique experience of the Merc while they can.
"[Curators] Robert and Elaine Culverhouse have established a wonderful, intimate atmosphere for the 'Classics at the Merc' concerts," he said. "This is the ideal environment in which to share these songs which were intended to be sung in a home, and not a large concert hall."
Though Fee and Scharich have pursued their art due to their talents and love of the music, it's the effect they can have on those who come to see them that makes it all worthwhile.
"One of our audience members recently wrote, 'I felt changed from when I entered the room,'" Fee said. "This is why we are performing these recitals – to convey the beauty of this highly emotional music which reaches deeply into the human heart and touches the listener in a memorable way."