Cabaret at the Merc Presents: An Evening with Stephen Schwartz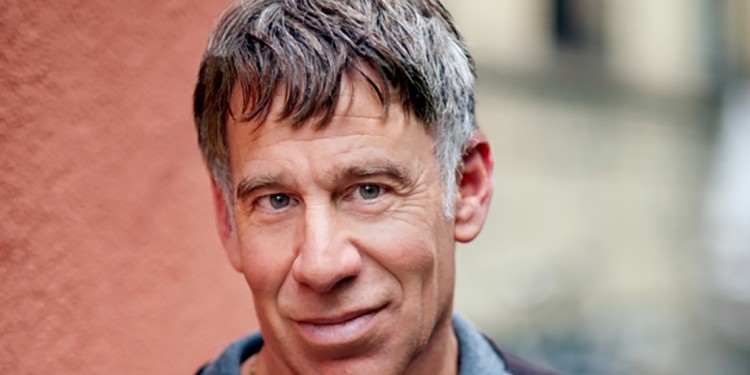 In musical theater, there are a small handful of cities that have the honor of hosting the upper echelon of Broadway-caliber talent; New York, Los Angeles, London… Temecula? Well, we do now.
On Monday, September 22nd, the popular monthly series Cabaret at the Merc presents an evening with one of the biggest names in theater, renowned Broadway composer, Stephen Schwartz.
"Stephen Schwartz is quite possibly one of the most successful musical theater composers of our time," Cabaret at the Merc Co-Producer Jordan Beck said during a recent interview. "His work is not only represented currently on Broadway, but in several Academy Award-winning films as well. He's won numerous awards including an Oscar and Grammy and has been nominated several times for a Tony, most recently for his score to the Broadway smash hit Wicked."
Schwartz's impressive resume includes Composer for such successful musicals as Wicked, Pippin and Godspell. His work can be heard in dozens of television series and specials and is featured in several popular films including "Enchanted," "The Prince of Egypt," and Disney's "Pocahontas," among others.
For Monday's tribute to his impressive catalogue, Beck and his partner, J. Scott Lapp, have assembled a cast of musical theater veterans to perform some of Schwartz's most familiar, as well as his lesser known, works including a sneak peek into his latest professional endeavor; a new musical based on Disney's "The Hunchback of Notre Dame," debuting this fall at the La Jolla Playhouse.
"Brian Justin Crum and Ruby Lewis just finished playing the leads in the national tour of We Will Rock You, which concluded its run at the Ahmanson Theatre in LA last month," Beck said. "Joining them will be Nicole Parker of MADtv fame, who starred as Elphaba in Wicked on Broadway. We also have Hannah Elless, from Godspell on Broadway, who is currently starring in Steve Martin's new musical Bright Star, at San Diego's Old Globe Theatre and Michael McCorry Rose who is currently in the Broadway production of Wicked."
In addition to this special concert's experienced cast, Schwartz himself will be taking the stage to share some insight into his decades-long career and impressive body of work.
"We are so thrilled to not only be presenting an evening of his phenomenal music, but to have [Schwartz] perform as well," Beck said. "He will be doing an entire set, including a rarely seen segment in which he explains the evolution of the song 'The Wizard and I' from Wicked. Having seen him do it before, I can say it's one of the most fascinating behind-the-scenes stories I've ever heard."
Ticket prices for the concert vary, but for an additional $25 you can attend a special pre-show catered reception that includes one drink ticket and a starter pack of five tickets for the evening's silent auction.
A production like Cabaret at the Merc Presents: An Evening with Stephen Schwartz is almost unheard of anywhere outside a big city and Beck hopes that Inland Empire Broadway enthusiasts, or just admirers of great music, will truly take advantage of this unique, once-in-a-lifetime, opportunity while they have the chance.
"Stephen is one of the most generous and kind individuals working in the business and is, without a doubt, one of the most recognized voices in modern musical theater," Beck said. "We'd be fools not to ever celebrate his work and to have him present just makes it that much more exciting! It's definitely a show people will be talking about for years to come."