Comedian Ruben Paul is Funny on a Global Scale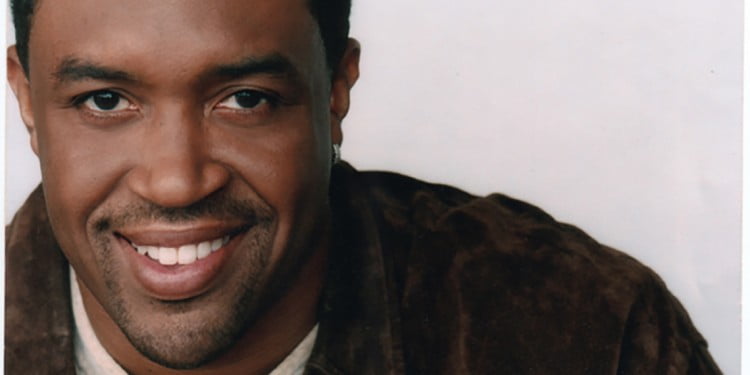 Ruben Paul's comedy seems to be based on something you learn in kindergarten; that everyone is special in their own way.
"I think comedy has become very redundant and I think the ones who really transcend the art form are those who have something different to offer," Paul said during a recent phone interview. "The thing I have to offer is authenticity. It's not that I'm more authentic than anyone else, but there is nobody out there exactly like me. So the better I am at just being me, the better I will be at selling my brand."
Though based on a simple concept, Paul's humor is wrought with narratives on life's complexities and diversities; or, on the contrary, situations where both may be lacking.
"If I had to break down what my act is about, I'd say it's about dispelling a lot of stereotypes," he said. "We tend to judge a book by its cover, in society and in life, and that's not a good way to operate. I want to make you look at things in ways you might have never thought before because of whatever preconceived notions you might have and whatever stereotypes you have built up in your mind."
A child of Haitian immigrants, Paul was raised in what he calls the "hood" in Los Angeles, so it's a little surprising to hear what audience seems to most embrace him as a performer.
"At this point in my career, my niche has been the international market, which I never would have thought when I started doing stand up," Paul said. "I've performed everywhere from South Africa to Australia to Indonesia. I've performed in Shanghi, Bejing, and Hong Kong many times. It shows that my story resonates with people all over the world and I don't know how many black comics can say that. I'm extremely proud of it. "
Despite his success playing to international audiences, Paul doesn't find a need to cater his material to locale.
"I feel my story is a universal story, in terms that most people have a mom and a dad. Most people have brothers and sisters. Most people have problems in life and in relationships," he said. "As you travel, you find out that we have so much more in common than you would think. We are all human beings and you're just getting my life's journey or my observations from my perspective."
Whatever he's doing, it seems to be working as Paul has had the opportunity to work and perform with some of the biggest names in entertainment, including George Lopez, D.L. Hughley, Jamie Foxx and, most recently, Russell Peters. He has appeared on numerous Comedy Central shows, "The Late Late Show with Craig Ferguson," and BET's "Comic View" and "Comics Unleashed," among others.
Although he is African American, Paul's comedy is anything but polarizing.
"In life, whether you are white, black, Asian, Latino or other, no two people are the same and if I can educate an audience and give them a different perspective, then I've succeeded," he said. "Being able to share your life's experiences and just be honest, you are able to connect with more types of people. Even if they can't relate, I feel I can paint the picture well enough that they can visualize it."
Maybe you haven't heard of Comedian Ruben Paul quite yet, but, according to Paul, it's only a matter of time.
"A lot of times people make the decision to go see comedy, based on how famous a person is, but, before those people were famous, they were the up-and-comers. They were the ones on the cusp," Paul said. "So now I'm the up-and-comer and I'm close to being a household name. So, if you want to catch me at Pechanga for the cheapest price you'll ever catch me for, do so now. You can say you were there and you were a part of it and you knew I was going to be someone someday."
Ruben Paul
The Comedy Club at Pechanga
August 15th and 16th