Your Guide to New Year's Eve in Temecula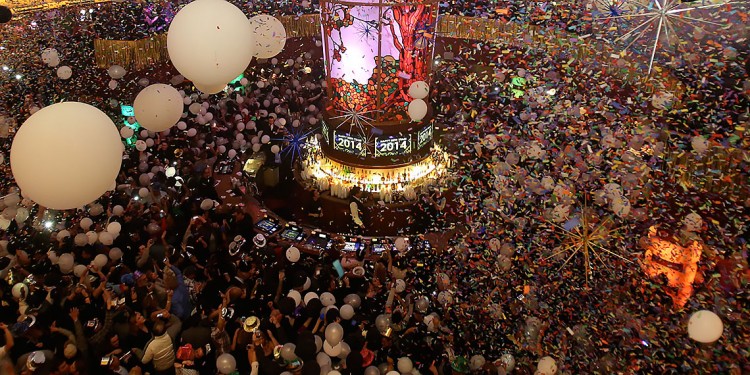 "Maybe it's much too early in the game. Oh, but I thought I'd ask you, just the same. What are you doing New Year's…New Year's Eve?" – Ella Fitzgerald (and a bunch of other people who covered the song after she did).
Have you sent out all those Christmas cards yet? Have you finished that shopping list? Are the cookies all baked and the tree decorated? No? Well, me neither.
It may seem like the holiday season just got started but, the truth is, the time is now to make your New Year's Eve plans to make sure you get tickets to the right experience for your situation. Whether it's an elegant date night or an early celebration for the whole family, What's Up? Temecula has everything you need to know about all the New Year's happenings in town so you can make your reservations and check one more thing off that to-do list.
I contacted wineries, hotels, restaurants and clubs to find out if they were planning an actual New Year's Eve event with the customary champagne (or sparkling cider) toasts and a countdown to midnight. Since I know that New Year's Eve is a special occasion where ladies and gents like to dress their best and really celebrate the big midnight moment, I insisted that locations only respond to my inquiries if they are having an actual New Year's Eve celebration, complete with all the bells and whistles. It does NOT include restaurants or bars simply open past midnight.
Please note that just because your favorite locale isn't listed here doesn't mean they aren't having a party. It simply means they did not respond with permission for us to include them. So, it's best to still give them a call if you have your heart set on one particular spot.
So slip on your highest heels, smear on the shimmery body glitter and designate a driver because the countdown clock is officially ticking…