Musical Veteran's Day Celebration This Tuesday at Temecula City Hall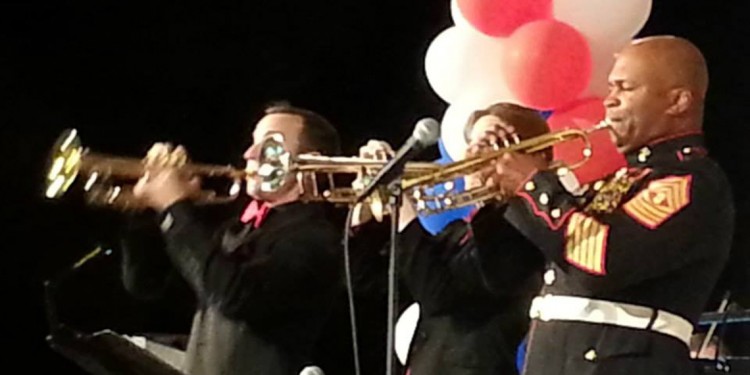 The City of Temecula Community Services Department and the Inland Valley Symphony are showing their gratitude to the men and women of the armed forces with a Patriotic Salute to Veterans, this Tuesday, November 11th at 5:30 pm in the quad in front of City Hall.
The evening's festivities will include a full presentation and remarks by local political figures, followed by the symphony performing a medley of musical selections by some of our country's greatest composers.
The program will begin with a welcome from Jeff Comerchero, Council Member and President of the Temecula Community Services Department. He will be followed by the Presentation of Colors and Flag Salute led by the Temecula Valley Young Marines.
The wreath presentation will be accompanied by a performance of "Taps" by Master Gunnery Sergeant (retired) Yaphet Jones United States Marine Corps and Staff Sergeant Leann Splitter, United States Marine Corps, currently assigned to Marine Band San Diego.
The national anthem will be performed by area favorite, the Southwest Women's Chorus, followed by statements about the value of our veterans by several council members as well as Mayor Maryann Edwards.
After the introductions and speeches, the musical program begins, presented by the Inland Valley Symphony; a partnership both the city and symphony feel greatly benefit the community.
"The City of Temecula has made a concerted effort over the past year to bring arts and culture to the forefront of recreational programming," Gail Zigler, Sr. Recreation Coordinator for the City of Temecula said. "This is just one event that the city sees as the perfect opportunity to incorporate a symphony orchestra into an event for the enjoyment of the general public while promoting arts and culture in Temecula."
The musical presentation will include the full 55-piece orchestra, under the direction of Musical Director and Conductor John Mario.
"We will begin the concert portion of this Veteran's Day program with a program full of patriotic favorites including Sousa marches and 'Armed Forces Salute,'" Alana Joos, President of the Inland Valley Symphony said. "Highlights of the concert will include several selections from composer John Williams such as 'The Patriot,' 'Hymn to the Fallen,' and music from 'Jurassic Park.'  The IVS brass and percussion sections will be featured on the powerful 'Fanfare to the Common Man' by Copland.  The concert will conclude with '1812 Overture' by Tchaikovsky and 'Stars and Stripes Forever.'
Guest vocalist Amber Mercomes will join IVS to sing "God Bless America," "You'll Never Walk Alone," "You Raise Me Up" and selections from the hit musical "Chicago."
All Temecula residents and guests, especially veterans, active military and their families, are invited to attend the city's tribute to our nation's heroes. The City of Temecula's Patriotic Salute to Veterans promises to be an evening of American musical favorites, celebration and remembrance.