Keys for Life Concert to be Held for Charity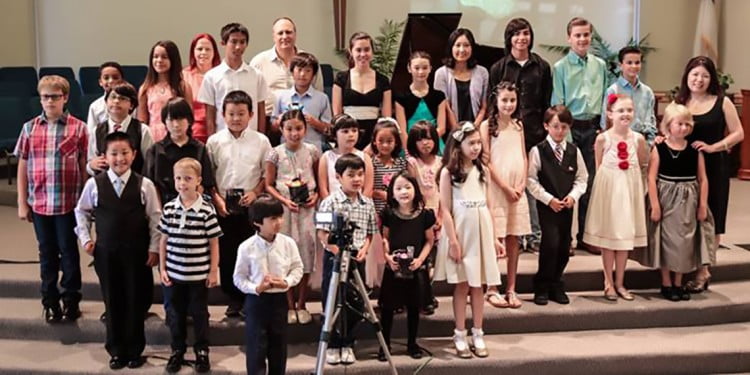 The Keys for Life Charity Concert gives new meaning to the concept of donating your time to a good cause.
Beginning at 9:00 am on August 17th and running for a full 24 hours, Aces Comedy Club will be filled with live music and other entertainment in an effort to raise money for the American Cancer Society.
"I believe [the concert] is the first of its kind held in Murrieta," pianist and music teacher, Yiyi Ku, said during a recent interview. "Organized by a local neurosurgeon, Dr. Dan Friedlich, the event aims to promote awareness of the work done by American Cancer Society, as well as encourage as many people to be involved as possible. Apart from my program, there are many other musicians involved, including Dr. Friedlich himself, who also plays the piano."
"I am in full support of this event, as a cancer survivor myself, but, more importantly, as it encourages children to participate and teaches them that, even at a young age, they can make a difference to their community by donating their time and talent"
Ku and her students will be providing a large portion of the event's entertainment.
"I have volunteered to provide four hours of music," she said. "From 12:00 to 2:00 pm, eighteen of my most talented students from my studio, including many competition winners, will perform. They range in age from five to adults," she said. "From 5:00 to 6:00 pm, a family from my studio who has a band will perform. They are called the McCarthys and are a talented father-son ensemble, featuring guitar, drums, violin and keyboard. They have an impressive repertoire including light classical, musicals, pop, rock, jazz; you name it!"
At 6:00 pm, Ku herself will take the stage.
"I will perform solo and chamber music with Fallbrook violinist, Elizabeth Monacelli, who is the founder and Music Director of Fallbrook Chamber Orchestra," Ku said. "We have a beautiful program prepared, consisting of the most beloved violin melodies, including Air by Bach, Thais Meditation by Massenet, Salut D'Amour by Elgar and The Swan by Saint Saens, among many others. All pieces are specially selected to appeal to a wide audience who may or may not be traditional classical music concert goers."
A $5.00 donation is suggested for entrance into the event. A silent auction will be held, which will include auction items and gift baskets, including one good for a month of lessons at Ku's studio.
Ku is proud of her students and the volunteers who have chosen to selflessly donate their time to the Keys for Life event and hopes that her Inland Empire friends and neighbors will do their part to help.
"I am in full support of this event, as a cancer survivor myself, but, more importantly, as it encourages children to participate and teaches them that, even at a young age, they can make a difference to their community by donating their time and talent," Ku said. "I hope the community will support this worthy cause by coming anytime between 9:00 am on Aug 17 to 9:00 am on Aug 18. A small donation from everyone can make a big difference to the work of the American Cancer Society."
Keys for Life, benefitting the American Cancer Society
August 17th at 9:00 am to August 18th at 9:00 am
Aces Comedy Club