Adults Only Haunted Happenings Offer Grown-Up Halloween Fun
I don't know about you, but I'll never outgrow Halloween. There hasn't been one year where I haven't dressed up as something, whether it was a generic cat with those ears on a headband or the blood-stained ghost of Tombstone's Doc Holly-day (My name is Holly and his name was Holiday and… yeah, you get it).
Anyway… I know that a lot of you are probably looking for something to do after the kids have finished trick or treating, carving pumpkins and bobbing for apples, so I have compiled a list of some of the adult-centric Halloween activities being scared up around the valley.
Here is just a taste of the happy haunting available for the big kids in town.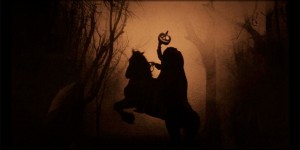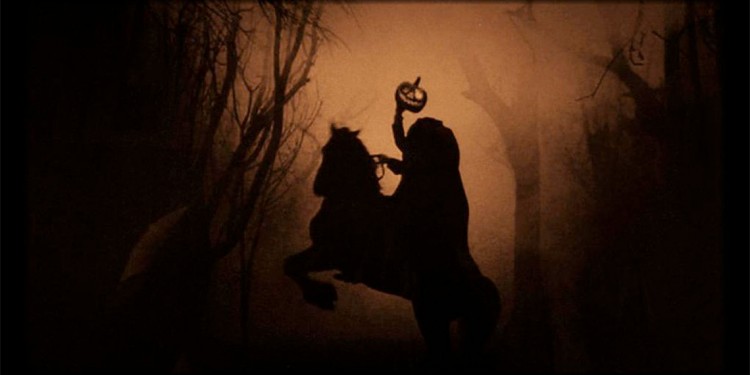 Galway Downs
On Halloween Night, the Galway Downs Haunted Masquerade Party is taking their popular Haunted Horse After-party and kicking it up a notch! For $50, adults can purchase a VIP ticket, which includes everything you need for a full night of costumed fun. Ticket prices include and OPEN BAR (10 drink maximum), a full BBQ dinner, DJ and dancing, unlimited activities and attractions including the haunted house and barn and haunted hayride, and parking. Children 12 and over are still invited to the Haunted Horse After-party, but the VIP Haunted Masquerade is for the 21 and over set. Be warned…since this is an equestrian center, there have been sightings of the Headless Horseman!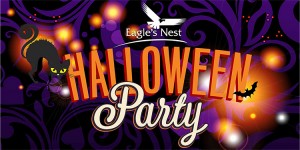 Pechanga Resort & Casino
The Eagle's Nest Nightclub on the top floor of the resort will host frighteningly fun festivities on Halloween night, Friday, Oct. 31. The popular venue will host a costume contest with $1,500 in prizes, with awards for first and second place for both male and female costumes. While there is a $10 cover charge, guests in costumes get in free. Eagle's Nest guests will have the opportunity to win promotional cards which may be redeemed at any Pechanga Resort & Casino restaurant outlet.
Pechanga asks that you keep the costumes safe and crowd-friendly, with no masks, no heavy face paint, no real or simulated weapons, no real or simulated nudity and no full body paint. The 21 and over fun starts at 8:00 pm with a live DJ so get ready to dance!
For more information visit pechanga.com.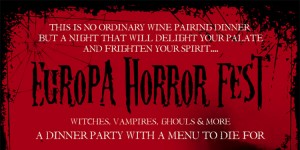 Europa Village Winery
On Thursday, October 30th from 6:30 to 9:00 pm, Europa Village Winery hosts a horror-ific installment of their cinema-themed wine-paired dinners with Europa Horror Fest. With what they are calling "a menu to die for," scenes from classic horror films will be shown while guests enjoy a delicious five-course gourmet meal prepared by Executive Chef, Dean Thomas, paired with Europa Village's own Spanish style wines. Throughout the evening, Europa's own ghouls and spooks (read: costumed wait staff and performers) materialize to entertain and terrify you.
The theme is horror films, but costumes of all types are encouraged. There will be prizes!
Admission price is $85 per person and includes the five-course gourmet meal and a spooky evening of song and dance.
For more information, visit europavillage.com.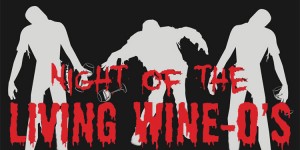 Lorimar Vineyards and Winery
On Halloween night, Lorimar Vineyards and Winery will be hosting Night of the Living Wine-O's, starting at 7:00 pm. There will be live music, karaoke and a DJ for the ghosts and goblins looking to kick up their haunted heals. A costume contest and raffle will be held and street tacos, as well as Lorimar's signature wines, are available for purchase.
Tickets for the 21 and over event are $8 online or $10 at the door. Each ticket includes a glass of Lorimar's special Spooky Sangria.
For more information visit lorimarwinery.com.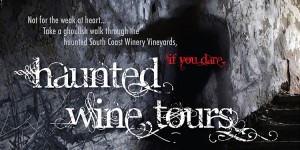 South Coast Winery Resort and Spa
South Coast Winery has several opportunities to get you into the Halloween spirit with their Haunted Behind-the-Scenes Wine Tours. From October 25th through Halloween, South Coast hosts a ghoulish walk through the haunted South Coast Winery Vineyards, where you can get up close and personal with the ghouls and goblins of harvests past.
The walking tour starts out in the vineyards, then proceeds into the haunted halls of the winery, where no one knows who or what will appear before you. Then on to the winery's cellar, where creepy critters might be serving up your tastings!
Tours begin at 4:00 pm and are $50 per person. Size is limited to 24 terrified tourists.
For more information or to sign up for a tour, visit wineresort.com.
The Shamrock Irish Pub and Eatery
Looking to get lucky on Halloween? The Shamrock Irish Pub and Eatery in Murrieta has a Halloween night costume party, starting at 9:00 pm. There will be a $100 cash prize for best costume and entertainment will be provided by The Chase Walker Band. There is no cover charge for this event.
For location information visit theshamrockirishpubandeatery.com
Temecula Stampede
Old Town institution Temecula Stampede is adding some "boos" to their boot-scooting with three nights of costume contests to celebrate Halloween, country-style.
Cash prizes will be awarded on Saturday, October 25th at 11:00 pm ($250), Monday, October 27th at 10:00 pm ($50) and Thursday, October 30th at 10:30 pm ($100). Please no masks or weapons.
There's nothing like line dancing to the Monster Mash so come on down to Temecula Stampede, ya'll, for Halloween fun for the cowboys and cowgirls!
For location information, visit temeculastampede.com.
I'm sure there is a lot more frightening fun for adults going on the around the area, so feel free to include them in the comments or send us an email and we will include them in our Event Calendar.
Whatever you end up doing to celebrate the spooky season, don't forget to be safe and find a sober ride home and Happy Halloween from What's Up? Temecula!