Wind of Change? Scorpions Tribute, Lovedrive, Rocks Temecula Like a Hurricane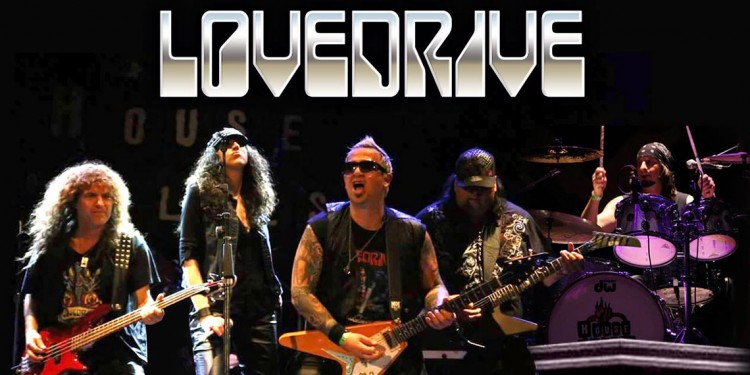 G
erman rock band, the Scorpions, have been rocking audiences "like a hurricane" for half a century and, after seeing them live in 1983, Jeff Ciavardini's admiration for the band was solidified. A few decades later, Ciavardini wanted to take his love for Scorpion's music one step further than the average fan.
"After seeing the steady rise of tribute bands gaining attention in 2012, I felt the time was right to get something really special together," Ciavardini said during a recent interview. "I've had some successful original acts in the past years but felt a solid tribute to one of my favorite bands, the Scorpions, would be the right thing to do at the right time."
With hits spanning fifty years, Ciavardini knew that The Scorpion's songbook was the perfect treasure trove from which to create a crowd-pleasing tribute.
"The Scorpions are such a worldly-known band with an abundance of well-written songs reaching back to the seventies," he said. "[There are] so many radio hits and rare gems that I felt needed to be brought to the fans who can't make it to an actual Scorpions concert."
Together with musicians he felt truly embodied the soul of the Scorpions music, Ciavardini created the tribute band, Lovedrive, paying attention to the look as well as the sound of the legendary rockers.
"Although we do look like some of the past and present Scorpions members, we definitely put the sound before anything, which we feel makes a true tribute band. But we bring both of those elements into our show," he said. "We also have a female singer hitting Klaus Meine's amazing vocal range. Even Scorpions purists are blown away by her vocals."
When they take the stage at Mount Palomar Winery on Friday, April 24th, Ciavardini and his Lovedrive bandmates promise the next best thing to seeing the Scorpion's themselves.
"The Scorpions have always had good-time lyrics and melodic hooks that are irresistible to any musician and, in their younger years, the energy brought to the stage was very inspiring and had you wanting more and more from them," he said. "From Lovedrive, you can always expect a high-energy performance with a wide-spanning set of the Scorpions' very best songs and rare gems."
In the last couple of years, Temecula wine country has seen its fair share of tribute bands, but for die-hard Scorpion's fans as well as casual rock listeners, Ciavardini is confident that Lovedrive will not disappoint.
"We look forward to coming to Mount Palomar in one of our favorite places, Temecula, and we welcome you to come and experience our show for yourself," he said. "We strive on giving our audience the best experience possible and keep them coming back for more."