Musician Astra Kelly Returns to Wilson Creek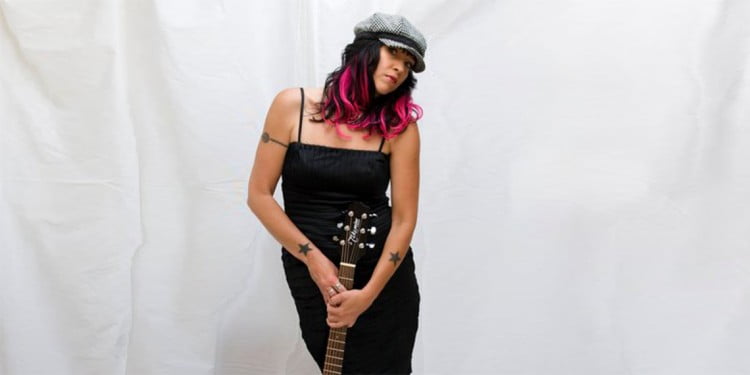 Astra Kelly is what you might call a music industry Renaissance (wo)Man.
"I play full-time now but I've worn many hats in the entertainment business," Kelly said during a recent interview. "[I've been] a recording studio manager, producer, composer, radio DJ, vocal and songwriting coach, etc. It certainly hasn't been easy, but I'm proud to say I have been able to forge a career as a musician."
Born in Marvel, Arkansas, Kelly was raised around music.
"I've been singing and playing since I was a little girl and my dad played and encouraged me to do so as well," Kelly said. "I started on piano but realized guitar was more portable, though I still love writing on the piano. It wasn't a choice to enter into a career in the music business. Music chose me."
Kelly began touring out of college, playing rhythm guitar for a band called The Junction. She soon settled in Chicago, where she honed her guitar playing and vocal skills, performing on subway platforms. There, she grew quite a following and self-produced her first CD, "Stones, Bones and Boxes," to satisfy eager commuters.
She has since produced five additional CD's, toured all over the country with several different bands, as well as a solo artist, and opened for such popular acts such as Collective Soul, Sara Bareilles, and Shawn Mullins.
When she takes the stage at Wilson Creek this Sunday afternoon, August 24th, she will bring with her nothing but a guitar and her talent.
"I've always had a band to back me up, but recently I decided to just focus on my solo stuff," she said. "Besides, when it comes to gigging and such, it makes it a lot easier and it's more lucrative to just rely upon myself."
Kelly cites an eclectic mix of artists and genres as her musical inspirations.
"I have been influenced by all kinds of music and I love paying tribute to Fleetwood Mac, Johnny Cash, The Beatles, and a lot of current stuff, too," she said. "I'm from Chicago, so I've got quite a bit of soul mixed into the folk rock vibe. Last year I decided I needed to sing sweeter and I listened to a bunch of 1940's female crooners. So there's a vintage quality to a lot of the new stuff I'm writing."
As a performer, Kelly is especially thrilled to interact personally and share her love of the art form with her audience.
"Music is magic and, even while I'm playing, it speaks to me," she said. "Every time I play a song it's a different moment that is purely in that space and time with those people. I really, really enjoy that and I think that passion comes through in my performance."
Kelly is making a return appearance to Wilson Creek Winery; a place she considers one of her favorite small venues and she hopes the community will come out on Sunday for her musical brunch.
"I can never put my finger on why, but Wilson Creek is especially magical and Sunday afternoons there are beautiful," Kelly said. "Although you never know what you're going to get with my show, I promise the music will tickle your fancy."