Southwest Women's Chorus Harmonizes for the Holidays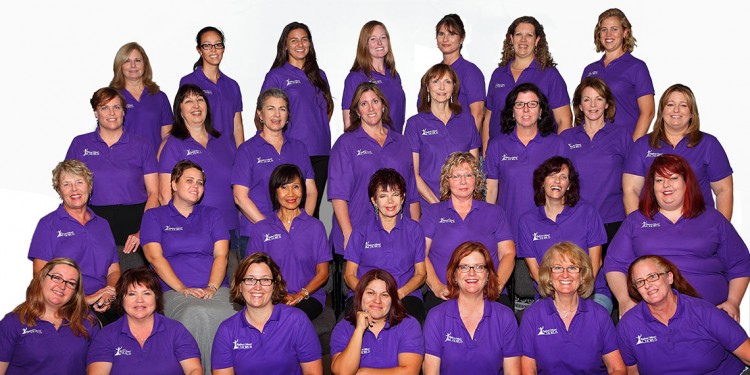 The Christmas season is filled with delights for our senses, including the sight of beautiful light displays, the smell of cookies baking in the oven and, of course, the sounds of carols we wait all year to hear. And when it comes to Christmas music, the Southwest Women's Chorus enhances the holiday cheer every year with their annual "Christmas in the Air," winter concert.
For fifteen years, the Southwest Women's Chorus, under the leadership of Director Bill Paisner, has brought the sounds that make up this magical season to the Old Town Temecula Community Theater; making their holiday show a tradition for many families in the Inland Empire and this year's installment is sure to delight the chorus' biggest fans as well as newcomers.
"For this year's show, we have some traditional carols, a couple of Celtic carols, some intensely beautiful sacred songs about Mary, a collection of old-fashioned Christmas pop music, an audience sing-along, a Hispanic carol sung in Spanish, a great Chanukah song, and a terrific choral setting of the poem, 'Twas the Night Before Christmas,'" Paisner said. "And, of course, we have a variety of solos from our talented chorus members."
The extensive lineup will include a few old favorites as well as a handful of new and exciting musical selections.
"Because this is our 15th year of operation, there are many songs that have stuck in the minds of chorus members as their favorites and, of course, the same with me," Paisner said. "We pulled most of our songs for the winter concert from our library and put them on this year's program as our favorites. There will be surprises, but if I revealed it, it would no longer be a surprise."
Joining the chorus on stage will be Flutist Karen Larson, who is Principal of Erle Stanley Gardner Middle School in Temecula and two youngsters, Lauren Branin and Cassandra De La Cruz, both daughters of chorus members, who have speaking parts in the final song.
The Southwest Women's Chorus is a 31-member group of volunteers , ranging from ages 19 to 70, who come from all over Southern California including Temecula, Menifee, Wildomar, Lake Elsinore, Winchester, Murrieta, Warner Springs, Corona, Escondido, Riverside, San Jacinto, and San Diego. They are one of the resident performing arts companies of the Old Town Temecula Community Theater and, in addition to their spring and winter concerts, they contribute to community enrichment year-round. Some of their contributions this year were a performance of the National Anthem for a Lake Elsinore Storm game, delighted residents of a Murrieta assisted living center and honored the troops at the City of Temecula's Salute to Veterans, on the steps of City Hall.
Though they have been a major presence around the Inland Empire, the Southwest Women's Chorus' "Christmas in the Air" holiday show is the perfect opportunity to enjoy them again or experience this fun and festive musical event for the very first time.
"Although we are totally serious in singing as professionally as we can, the general atmosphere of our concerts, especially the pre-song commentary, tends to be a bit more informal than the classic 'stand up and sing' choral concerts in larger cities and our audiences seem to like it that way," Paisner said. "The preparation has been a lot of work but we are ready!"